5 hours ago
Emily, a 29-year-old real estate expert from London, describes herself as being generally closer to an introvert, and has had dating experiences, but even after the UK's first lockdown restrictions were lifted in July, she was still hesitant. About returning to face-to-face dating.
She says about this: "I was talking to some people through dating applications, but I was not enthusiastic to meet in person with any of them, as the Corona epidemic made me very anxious."
At the beginning of August, Emily, who did not want to use her full name, agreed to meet someone who she met through a dating app, and this was her first date since March. She says: "We have been exchanging messages for several months, and it was Really nice. "
But Emily says that when she finally met this person she felt a great hesitation, adding: "I was not sure whether I was ready to date again. Later that day, I sent him a text message explaining my feelings, and his response was that he felt so. Through the language of my body. "
Emily is not alone in feeling that after the spread of the Covid-19 epidemic, dating has become too risky. In fact, her behavior aligns with the results of a 2017 study by a group of psychologists at McGill University in Montreal to see if people's dating behavior could change if they had concerns about the risk of infectious diseases. Will people stop seeking relationships if they subconsciously realize potential health risks exist, or will the natural human desire to find a partner triumph?
Researchers were not aware at the time that the world was about to suffer from an outbreak of the Corona epidemic. Now, the results of their work, in conjunction with the results of other psychological studies conducted after the outbreak of the epidemic, provide important information about how the crisis affects our behavior towards romantic and dating relationships in particular. It also points to the ways in which future dating can be made more effective, and lead to stronger and deeper bonds.
Some may prefer to distance themselves from potential partners if they feel there is a health threat. According to the results of the McGill University study, Emily's tendency to avoid personal encounter may be due to a psychological factor known as the "behavioral immune system."
Pathogens have always posed a direct threat to our survival and survival throughout human history. This led evolutionary psychologists to believe that humans have developed a set of unconscious responses that appear particularly when there are fears of an infectious disease spread. These responses lead us to practice certain behavioral patterns in an attempt to reduce the risk of infection, such as becoming less open, and more avoiding meeting others.
The McGill University team studied how personal protective behaviors appear when it comes to dating, and conducted its study on a sample of several hundred males and females between the ages of 18 and 35, who were subjected to a psychological test known as the "Sense of Susceptibility Scale", a questionnaire consisting From 15 items, participants are asked to rate their feelings, ranging from 1 (strongly disagree) to 7 (strongly agree) in answering questions such as, "It really bothered me when people sneeze without covering their noses and mouths", or "My immune system protects me from most Diseases that afflict other people. "
Then each participant was asked to watch a video on hygiene and the extent of bacteria in every detail of daily life. The aim was to boost their behavioral immune system before they went on to attend a special evening dating with people of the opposite sex.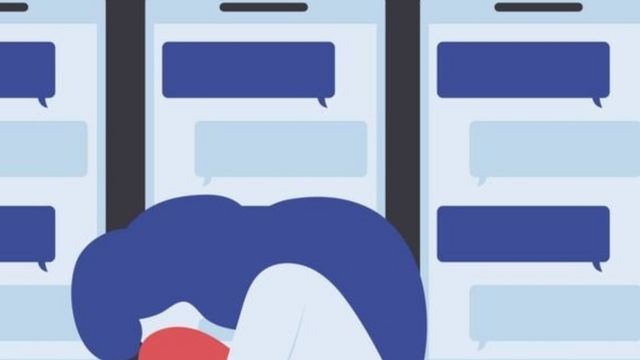 The researchers found that people whose answers indicated they considered themselves to be at higher risk of contracting illnesses showed lower levels of interest in potential dating partners. This even included cases in which they felt a great attraction to the other person. Fear of illness made them less interested in the emotional and romantic side.
As in Emily's case, speed dating partners noticed the weak response from their companions, a discovery that shocked John Lydon, one of the study's authors, whom he considered "really amazing." "In just a few minutes," he says, "they realized that people they met and who felt they had a high susceptibility to disease – something that the dating partners were not aware of – were less willing to communicate, less courtship."
Health concerns seem to outweigh the desire to find a passionate partner, and many people who have concerns about being more vulnerable to disease have changed their dating behavior through a self-protection mechanism.
Of course, even if you can ignore the survival instinct messages the subconscious sends, meeting a potential partner is not easy given the spread of the epidemic. Repeated general closures have led to an unprecedented reduction in individual freedoms for several months, making it nearly impossible to go out with someone and date them.
But what happened in doing the job, which became done online, also included romantic relationships. One example is the case of young Benn, a 27-year-old statistician in assessing financial risks, who lives in Bristol, Britain. Ben was initially hesitant about the idea of ​​dating via video calls, but with the absence of alternatives at the beginning of April, he quickly started adopting the new trend in dating and even found some advantages in it.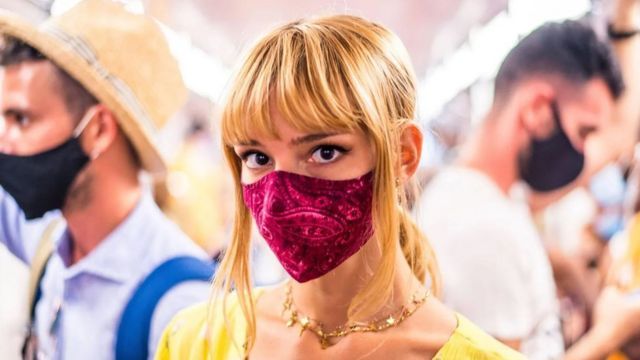 Ben preferred to keep his full name so that his statements would not find any potential future dating partners as she searched for information about him. "One of the main problems with dating apps is that you don't have a real idea of ​​the other person before you meet them," he says.
He adds, "Nothing is more embarrassing than meeting someone in a bar, only to discover after five minutes that there is no harmony between the two of you. While on video dates, it is easier, as you can chat while you have a drink in your home, and if the meeting was not satisfactory, you will not feel." That you wasted the evening without success. "
Behavioral scientist Logan Urey, who currently works as a relationship science director at dating app Hing, has also noticed a change in how people approach online dating. Before the outbreak of the Corona epidemic, it was common for people who use the application to move constantly from one person to another.
But with the advent of restrictions on socializing, people are spending more time dating in the virtual world before an actual encounter. This means that when the meeting finally takes place in the real world, the meeting has more significance in their minds.
"Because of the Corona pandemic, dates have become more valuable," says Uri. "I have seen people entering into relationships for the first time in a long time, the factors that distract them have receded, and the person they date has become more valuable in their eyes."
She adds: "These people have given up the habit of always moving to the next person, and this change might not have happened without the spread of the epidemic."
Urey believes that people are also becoming more clear with themselves and with others about what they are looking for, due to inner self-reflection and deeper knowledge of themselves during lockdown periods.
She explains: "Given that people have spent long time alone wondering when the next wave of coronavirus infections will occur, and when the next lockdown will be imposed, they have become more serious about dating. This can appear in a number of ways. For example, to be more Clarity with yourself and others about what you want, appreciate the importance of each date and prepare for it psychologically, and do not resort to disappearing suddenly and cutting off communication if you feel uninterested. In general, I think these are good things in the interest of the dating world.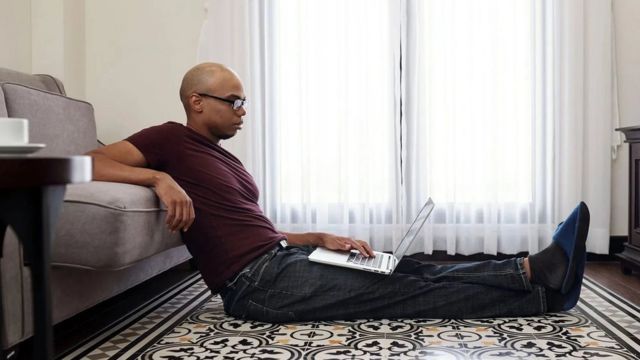 And although video call dating may seem a little unnatural, switching to screen dating can have positive results.
People who live in stable relationships are also vulnerable to the consequences of the spread of the Coronavirus on their love lives. At the University of Massachusetts in Amherst, social psychologist Paula Petromonaco is studying the reasons why some couples become more bonded under the stress of the crisis, while the spacing gap widens between other couples.
While economic and social factors play a very important role, with the possibility of the most financially affected couples breaking away due to the pandemic, Petromonaco says what is happening is largely due to how couples deal with the problems they face. "If they see themselves as one team, and place the blame on the pressures caused by the epidemic itself, rather than as a result of the partner's actions, they are more likely to emerge from this situation stronger and more interconnected," she explains.
Given that the epidemic has changed everyone's lives, Petromonaco expects that the long-term future of couples' relationships will be affected for many by the behavior patterns that prevailed among them during the pandemic. "The same behaviors are likely to continue after the pandemic," she says. "Couples may end up being better at communicating and providing mutual support after this crisis is over.
But if during the pandemic their relationships took the form of conflicts, these conflicts could escalate as well. For some, the jolt may be enough to help them change their behavior for the better, while for others it can be the straw that broke the camel's back.
And for some singles, the changes caused by the epidemic may persist even as life returns to normal. "I think video calling will remain a way to pre-check people you meet on dating apps," Ben says. "After the first shutdown, I still prefer getting to know people in the virtual world first before we meet at a place for drinks."
I feel this trend is definitely positive. I go to dating dating less often, but when I do, it is very likely, to a large degree, that the meeting will go well. "
These were the details of the news Coronavirus: How has Covid-19 affected emotional relationships? for this day. We hope that we have succeeded by giving you the full details and information. To follow all our news, you can subscribe to the alerts system or to one of our different systems to provide you with all that is new.

It is also worth noting that the original news has been published and is available at saudi24news and the editorial team at AlKhaleej Today has confirmed it and it has been modified, and it may have been completely transferred or quoted from it and you can read and follow this news from its main source.