Thank you for your reading and interest in the news Toddlers, finances and mums: Who were the 18 victims of the Dubai-India plane crash? and now with details
Hind Al Soulia - Riyadh - Quiet funerals are being conducted across towns and villages in India to mourn 18 victims of the Dubai-Kozhikode Air India Express flight that overshot the runway and plunged into a valley last week.
Last rites replaced family gatherings that had been planned in India's southern Kerala state to welcome back travellers stuck for months overseas when international borders shut down due to the coronavirus pandemic.
Grieving relatives and friends have paid tribute to mothers returning to India with young children, an excited groom who had bought gold ornaments for his bride-to-be, pharmacists, salesmen and pilots who lost their lives when Flight IX 1344 crashed in bad weather on Friday at 7.41pm.
Among the victims were four children aged between one to five.
Inconsolable families have replayed the final moments with their loved ones and talked about the heartbreak in dealing with the tragedy.
"Everyone says I have to be strong but sometimes I can't control myself. I break down and cannot stop crying," Murthasa Fasal, a Dubai resident told The National about the loss of his daughter Aysha who recently celebrated her second birthday in the UAE.
The civil aviation ministry has launched an investigation into the accident.
Here are the parents, children, husbands, wives and fiances who died on board the flight:
Pilots: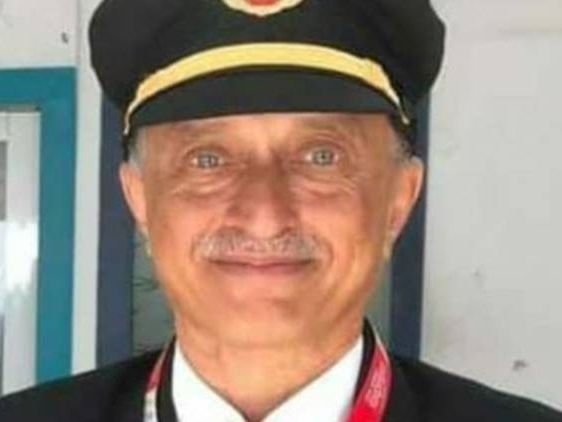 1.Cdr Capt Deepak Vasant Sathe, 60:
Described as an experienced hand, Cdr Capt Sathe was the pilot-in-command of the Air India Express plane that crashed in Kerala last week.
His body was recovered from the crash site and flown to Mumbai, where his wife and son live.
Pilots, crew of Air India and ground staff paid tribute to the late captain at the airport.
He was a former Wing Commander of the Indian Air Force and served with its flight testing department before turning to commercial flying.
Former Vice Chief of Air Staff Air Marshal Bhushan Gokhale told The Indian Express that Capt Sathe was "a brilliant officer and an excellent squash player."
The pilot lived in Powai, Mumbai, and his colleagues have said he was experienced in landing on the tabletop runway at Kozhikode.
Flight records show that he made two passes before touching down.
The plane skidded off the runway and crashed into a valley almost 11 metres below, where it split into two.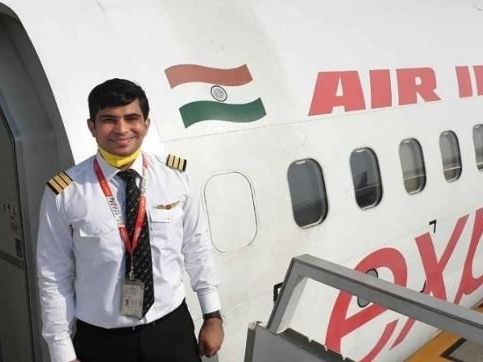 2. First Officer Capt Akhilesh Kumar, 32
Co-pilot Akhilesh Kumar Sharma had worked with Air India Express for about three years.
His wife Megha is due to give birth soon. His family avoided telling her about the accident for as long as possible, the Press Trust of India news agency reported.
His father Tulsiram Sharma said they received a call from Air India about the crash on Friday night telling them Capt Kumar was seriously injured. He died of his injuries the next morning.
Kumar had not been to see his family in Mathura since March due to travel restrictions imposed by the Covid-19 outbreak.
His body was returned to them on Saturday night, when about 200 pilots and ground staff gathered to pay tribute to Capt Kumar.
He was cremated at Mathura's Moksha Dham on Sunday.
Passengers: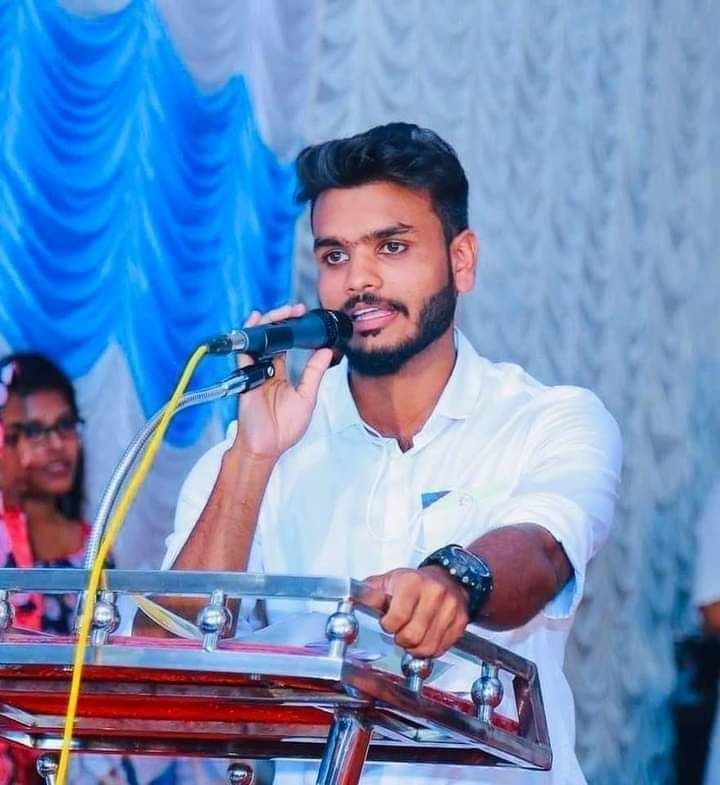 3. Mohammed Riyas, 24
Mohammed Riyas was flying back to his home country on Friday with his brother to marry his college sweetheart.
He had saved money to buy gold ornaments to offer his bride at the marriage in Mullur, on the eastern coast of India in Kerala's Thrissur district.
Riyas had worked with Covid-19 patients in Dubai. Social workers recall his enthusiasm in saving money to provide meals and arranging for quarantine accommodation for coronavirus patients.
"He was a big help to us during the last few months with the coronavirus cases and did a lot of charity," Hyder Thattathazhath, the youth wing president of Incas, the Indian Cultural and Arts Society told The National.
"Riyas wanted to go to India last month for the marriage but was not able to travel. The couple had studied together in college and he had planned so much for the wedding but unfortunately, it was not to be. It is a tragedy to lose him."
Riyas was working at a pharmaceutical company in Dubai for a year and lived with his brother Nizamuddin. The pair were headed home for the wedding that had been postponed due to Covid-19.
His brother was injured and survived the crash.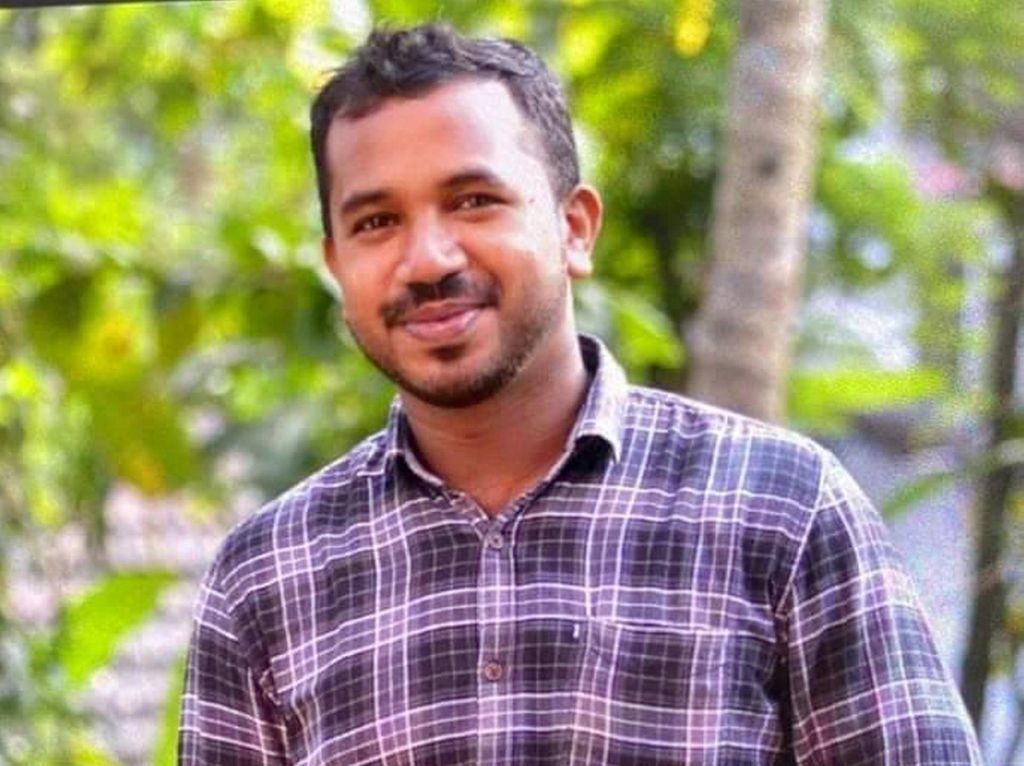 4. Sharafu Pilassery, 35
Sharafu Pilassery, from Kozhikode, worked as a salesman in Sharjah. He boarded Flight IX-1344 with his wife Ameena Pilassery and four-year-old daughter Isa Fatima on Friday.
Pilassery posted a family picture on Facebook in protective face shields, masks and white bodysuits before take off, with a caption "Back to Home".
But he would never arrive. His wife survived and their daughter is being treated in Kozhikode Medical College.
5. Zhenobia Ali, 40
Zhenobia Ali, a mother-of-three who lived in Sharjah, boarded Friday's flight with her two sons Azam Ali, 15 and Ahmed Ali, 5. They were on their way to visit her daughter, 19, who is studying in Kerala.
The mother did not survive the crash while her sons are stable and being treated for fractures at a hospital in Kozhikode.
Their father Mohammed Ali, a manager with a UAE shipping company, left for India on Saturday on an emergency ticket issued by the consulate in Dubai.
"The family is trying to cope with the tragedy. It is the most terrible news," said Asif, a family friend who resides in Sharjah but did not want to disclose his full name.
"The children are okay. One has a fractured hand, the other has a fracture in the leg. They have spoken to their father.
"Zhenobia travelled to India with the boys because she wanted to be with her daughter who she had not seen since the Covid-19 lockdown."
The Ali family has lived in the UAE for more than 20 years.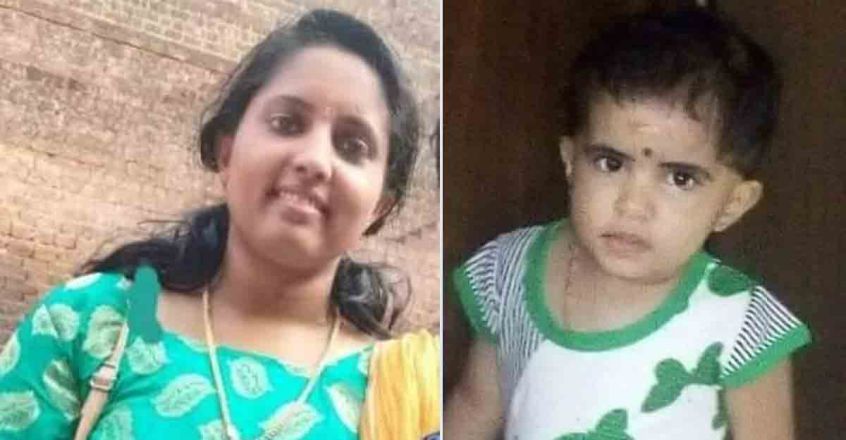 6 and 7: Ramya Muraleedharan, 32, and daughter Shivathmika, 5
Ramya Muraleedharan and her daughter, Shivathmika, were among the passengers killed in the plane crash on Friday.
Ramya's son, Yadudev, was with them but survived. He is currently being treated at Aster Mims Hospital in Calicut and is stable.
Ramya and her children lived in Dubai with her husband, Muraleedharan, who runs an air conditioner maintenance company in Ras Al Khaimah.
They had last visited their family in India eight months ago due to a death in the family.
The family were seated in the front seventh row of the plane when it crash landed.
Muraleedharan has returned to India for the last rites.
8. KV Laila Beevi, 51
KV Laila Beevi, from Kerala's Malappuram district, travelled to the UAE with her husband to visit their son Baneef Ummar.
She was travelling alone to Kozhikode on Friday with her her husband Ummar Kunnathil, 59, due to follow a few days later.
9. Manal Ahamed, 25
Manal Ahamed was four months pregnant and had hoped to be with her family to deliver the baby later this year.
Her brother-in-law, Mohammad Shafiq Puthalath, said she was in Dubai to see her husband, Athis Ismail.
"She wanted to return home before her delivery. Her husband has flown to India. I can't talk, this is a huge shock for the family," Mr Puthalath said.
"I looked for her in all the hospitals and later found her at Kozhikode Medical Hospital. She was already dead when she was brought to the hospital."
10. Janaky Kunnoth, 55
Janaky Kunnoth, from Kottoor, was also seated in the front section of the plane that broke apart at Kozkhikode airport.
She was in the second row beside two-year-old Aysha and her mother, the child's father Mr Fasal said.
Kunnoth worked as a house maid for a Malayali family in the UAE for almost two years. She was returning home after her employer was forced to let her go due to financial issues related to Covid-19.
Her funeral, attended by her children, was conducted at a neighbours house because her home was too small, local media reported.
11. Saheer Sayed, 38
Hailing from Tirur, Saheer Sayed had entered the UAE on a tourist visa that had since expired. He was returning to his home country on the repatriation flight before it crash landed, killing him.
12. Rajeevan Cherikka Parambil, 61
Rajveen Parambil lived and worked in the UAE but was returning to his home town of Balussery in Kozhikode due to a medical emergency,
He had intended to spend time with family and take a break after his salary was reduced due to Covid-19's impact on businesses.
13. Santha Marakkat, 59
Not much is currently known about Santha Marakkat but that she was from Tirur in Malappuram.
She is understood to have been visiting her son in Dubai when flights were ceased due to Covid-19. She was travelling back to India along with her nephew, who survived the flight but was badly hurt.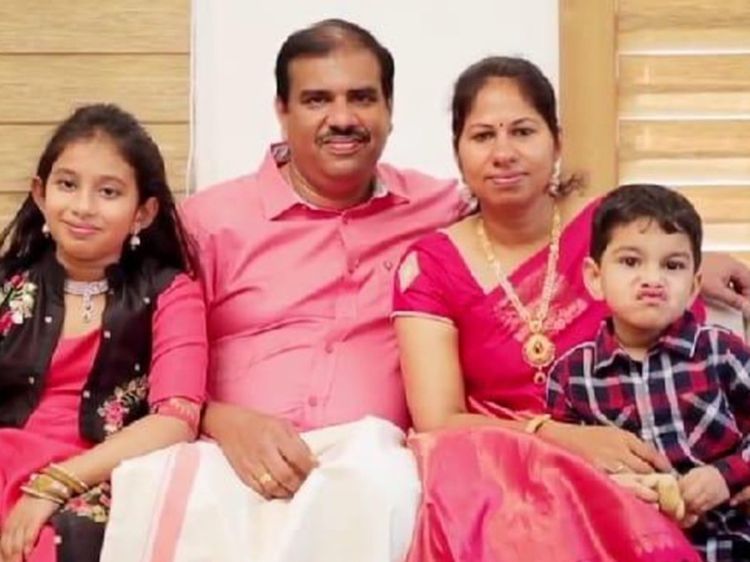 14. Sudheer Vaariyath, 45
Sudheer Vaariyath had been working in the Emirates but took Friday's flight home after he lost his job.
He was originally from Valancheri in Malappuram, Kerala. He had previously contracted Covid-19 but recovered from the virus before travelling, Indian media reported.
He was the last to be declared dead after the crash, having died of his injuries in hospital.
Reports from Kerala said he had tested positive for Covid-19 during a forensic examination, which meant he could not be handed over to family for cremation. Instead he was cremated at a public crematorium in Kozhikode district.
Children: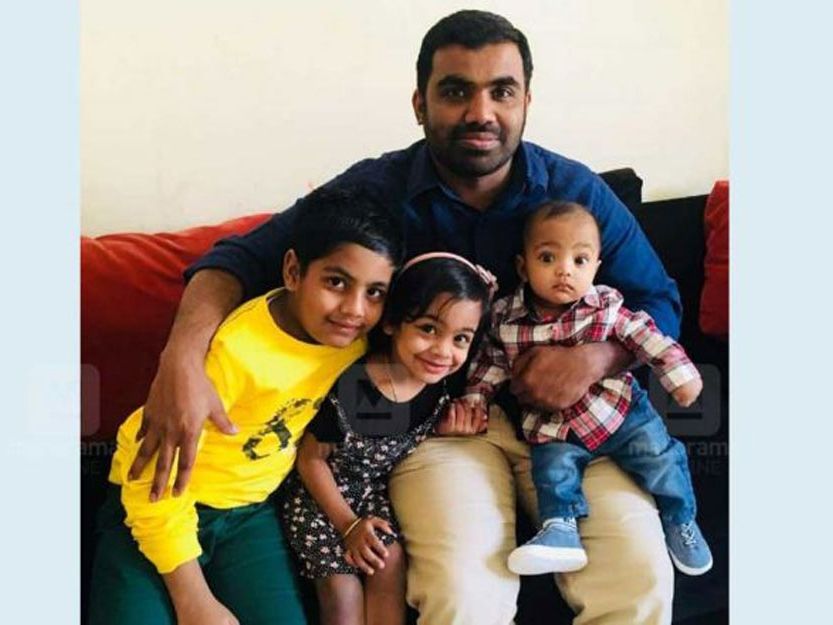 15 and 16: Asam Muhammad, 1, and mother, Shahira Bhanu, 29:
Asam Muhammad was being held by his mother, Shahira Banu, when the plane crashed.
The family, including two more children, were travelling to India so Asam could meet his grandparents and other relatives for the first time.
Asam died on impact while Bhanu survived the crash but succumbed to her injuries later at a hospital in Kondotty town, according to reports in the Malayalam media.
The other children, Iahan, 8, and Mariyam, 4, are being treated for injuries at two separate hospitals in the district.
Their father Nijaz was not on the flight but travelled to Kerala after the crash. His family did not tell him of his wife's death until after he landed.
The Sharjah resident Nijaz and his family have been living in the UAE for the past 10 years. He works as an accountant in Dubai.
Asam was the youngest of four children who died in the crash on Friday.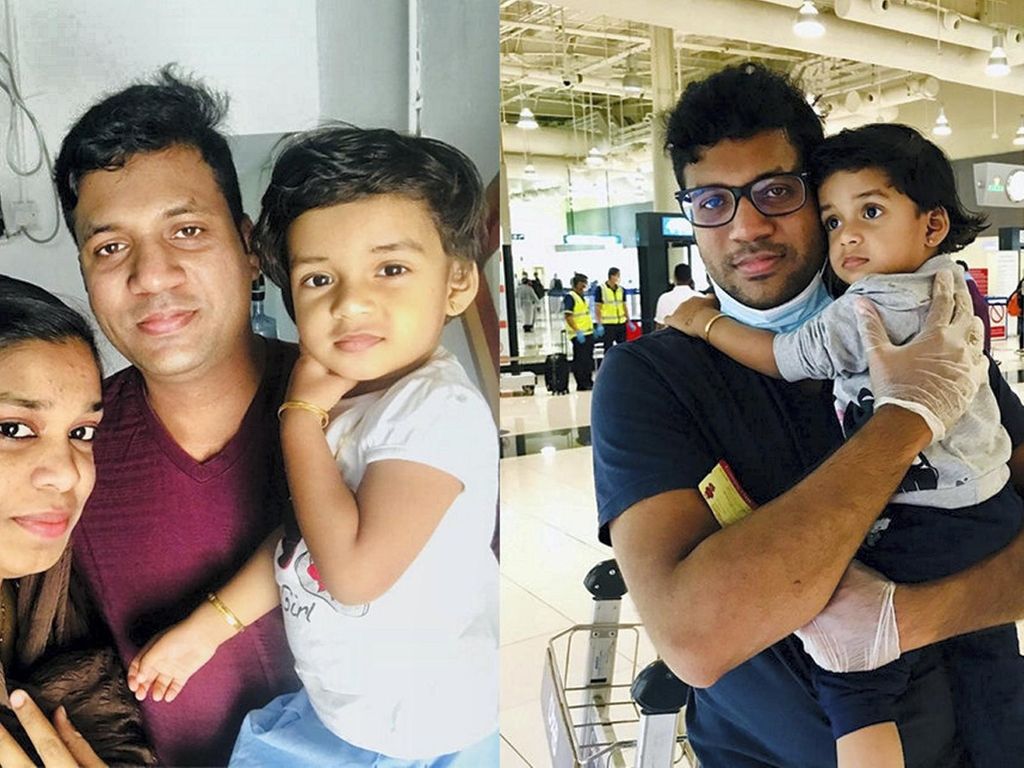 17. Aysha Dua, 2
Aysha was a friendly child who enjoyed trips to the beach in Dubai with her parents Murthasa Fasal and Sumayya Thasneem, from Mannarkkad town in Kerala.
She was travelling home with her mother, Summayya, 27, when the plane went down. Summaya was injured and taken to Kozhikode medical college hospital.
When she spoke to her family, after the accident, they had hoped Aysha was safe.
Aysha was taken to another hospital in Kondotty town but died the next day. Mr Fasal did not tell his wife until she completed critical surgeries.
"When I spoke to Sumayya, she said she needed to see Aysha and hug her. Until they showed her Aysha's body, she could not believe the news," the father, 32, who works in a telecom company in Dubai told The National.
"Aysha liked the beach, she liked to travel. She was friendly with all our neighbours. My work ends at 10pm and she would be waiting up for me to go out to Rashidiya or Karama."
Summayya and Aysha had flown into Dubai on a visit visa in March to see Mr Fasal but their return was delayed due to the shutdown.
Aysha recently celebrated her birthday at home wearing a princess tiara and surrounded by pink balloons.
Everyone says I have to be strong but sometimes I can't control myself

Murthasa Fasal
Fasal took a photograph of his daughter at Dubai International Airport not knowing this would be his last image with her.
She made friends with passengers at the airport and even called her father from a fellow traveller's phone before she left.
The passenger, who was injured, later called Mr Fasal to check on the child.
"My number was on his phone because Aysha had called me. He couldn't stop crying when he heard she is no more," Mr Fasal said.
"He told me how she had been running around and watching the planes take off."
Mr Fasal managed to track down the person who carried his daughter out of the wreckage.
"She was in 2A and in the photos you can see that everything behind that is broken, gone," he said.
"I wanted to speak to the man who took my baby from the aircraft and I managed to reach him. He said it was a head injury. I needed to know what happened."
A small funeral ceremony on Saturday night was held in Mr Fasal's home after he reached Kerala.
Due to quarantine regulations, he cannot meet his wife who has a steel rod inserted in her leg and is recovering from multiple fractures.
"She cannot move and it will take sometime for her to be discharged," he said.
"Everyone says I have to be strong but sometimes I can't control myself. I'm not sure of anything now. An accident can happen at anytime."
Kerala plane crash
18. Sheza Fathima, 2
Sheza Fathima is believed to have been travelling to Kozkhikode airport with her mother, Shahad Banu, 26, and brother, Mohammed Shaheem, 5.
Her mother and brother are understood to have survived while Sheza died in the crash.
The family had been visiting the UAE when the borders closed and were returning home to Tirur, about an hour drive south from Kozkhikode.
Updated: August 11, 2020 08:19 PM
These were the details of the news Toddlers, finances and mums: Who were the 18 victims of the Dubai-India plane crash? for this day. We hope that we have succeeded by giving you the full details and information. To follow all our news, you can subscribe to the alerts system or to one of our different systems to provide you with all that is new.

It is also worth noting that the original news has been published and is available at The National and the editorial team at AlKhaleej Today has confirmed it and it has been modified, and it may have been completely transferred or quoted from it and you can read and follow this news from its main source.