4 hours ago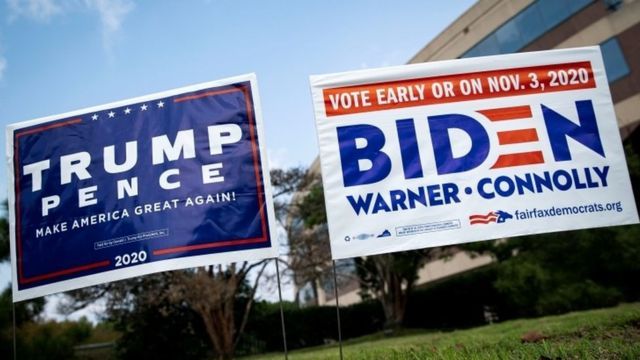 Will the Kremlin try to help the owner of the "keep America great" slogan? Does Beijing support Joe Biden? These are questions that are on the minds of the US intelligence services in the period leading up to the voting process scheduled for next November.
A senior official warned against the use of "covert and overt influence measures" by foreign powers to try to influence the American electorate, especially Russia, China and Iran.
But the three should not be combined, as each of them, from the point of view of US intelligence, has its own goals and capabilities. These estimates themselves are also subject to scrutiny.
Recently, a US security service worker claimed that he was asked to downplay the threat posed by Russia because that "puts the president in a bad position".
So, with the election approaching, what do American voters need to know?
Russia
what do you say Devices Intelligence?
As you know, Russia had a role in stealing the scene in the 2016 US elections and beyond.
In short, US intelligence believes that Russia tried to influence the vote for Donald Trump, citing meetings between his team and Russian officials, a cyber attack on Hillary Clinton's presidential campaign and the Democrats, targeting voter databases in the state, and efforts to amplify false or pro-news news for one of the partisan parties via the Internet. .
Last month, a Senate committee controlled by Trump's party provided more support for the view that Russia wanted Trump to win, and concluded that his campaign was an easy target for foreign influence but fell short of an allegation of criminal conspiracy.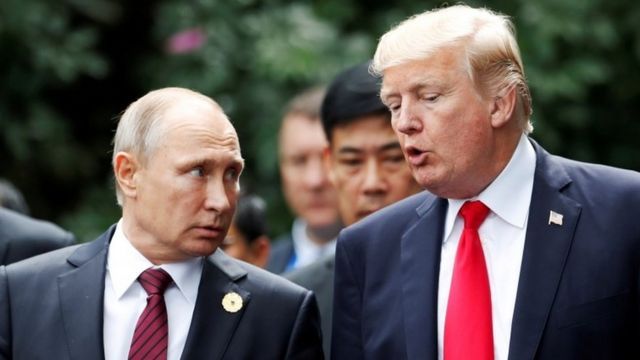 In the 2020 elections, she replaced Hillary Clinton with Joe Biden.
In his assessment, which he intended for the American people to see, the head of the National Counterintelligence and Security Center (NCSC) William Ivanina said that Russia "is using a range of measures to discredit former Vice President Joe Biden."
In the view of FBI Director Christopher Wray, Russia has never stopped interfering, describing its endeavors in the 2018 congressional elections as "a dress rehearsal for the big show in 2020."
Russia has consistently denied interfering in any foreign elections. Earlier this year, a Kremlin spokesman described the accusations of the intervention as "pathological delusions that have nothing to do with the truth."
Whether or not Russia wants a second term for President Trump, it has a broader goal of destabilizing its rivals by spreading unrest, according to some analysts.
For example, a European Union document this year claimed that there is a Russian campaign promoting false news about the Corona virus, making it difficult for the bloc to deliver what it does to public opinion. Russia called these allegations unfounded.
What do the candidates say?
Joe Biden recently warned that there would be a "price to pay" if Russia continued to intervene, describing it as an "opponent" of the United States.
Meanwhile, President Trump has repeatedly played down allegations of Russian interference, putting him at odds with his intelligence services.
After the 2018 summit with Vladimir Putin, Trump was asked whether he believed the intelligence services in his country or the Russian president regarding their allegations of interference in the elections, Trump said, "President Putin says that Russia has not interfered and I do not see any reason otherwise." He later admitted that he had made a mistake.
China
What does intelligence say?
Prominent voices in the Trump administration have said that it is China, not Russia, that poses the main threat this year.
Attorney General William Barr said, "I saw intelligence, that's what I concluded." Democrat Adam Schiff, who chairs the House Intelligence Committee, accused him of "outright lying."
In his assessment, Ivanina said that the CIA believes that "China prefers that President Trump not win, whom Beijing considers an unpredictable person to do."
He added, "China seeks to strengthen its influence in political life in the United States, and to pressure political figures hostile to Chinas policy and interests."
The use of the word "impact" is clear and noticeable.
Although China has developed ways to influence political positions, it is not clear to what extent it is prepared to go in this direction.
"China will continue to evaluate the risks and benefits of its actions in this area," Ivanina said.
Promoting her worldview might be more important to her. Facebook recently shut down a network of accounts linked to China, many of which have supported the Chinese state, such as its position on the disputed South China Sea.
China denied interfering in the internal affairs of other countries, saying it was not "interested or ready to do so."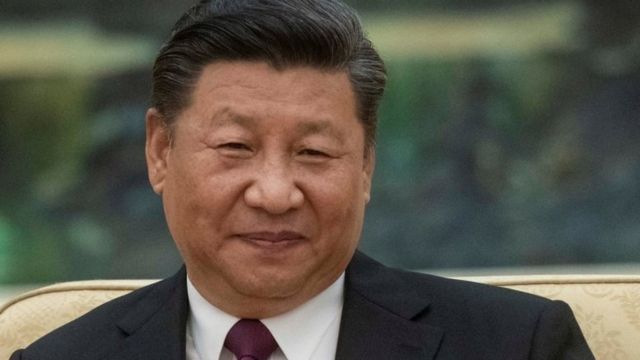 What do the candidates say?
This month, President Trump re-published an article on the pro-Breitbart website titled "China seems to prefer Joe Biden in the presidential election," and Trump wrote, "Of course they want Biden. I took billions of dollars from China and gave it to our farmers and the US treasury. China will own the states. United if Biden and Hunter win! " In reference to Joe Biden's son.
Relations between the United States and China are deteriorating, with disagreements over everything from dealing with the coronavirus outbreak to Chinas imposition of a controversial security law in Hong Kong.
Joe Biden has sought to stave off President Trump's accusations that he is flexible with China, promising to be "firm" on human rights and other issues although Democrats argue that when it comes to elections, Russia is the most aggressive.

Analysis by Gordon Corera, BBC security correspondent
Who does the United States fear the most? The answer depends Who are you asking?
In 2016, the US government, as well as social media companies, were slow to confront the Russian intervention. This time, no one was silent, but the scene has changed.
Companies are talking loudly about what they are doing, and the US intelligence community regularly publishes its assessments.
But the issue has become deeply politicized, with Democrats focusing on Russian intervention to help President Trump as his supporters try to divert attention to the Chinese influence working against his re-election.
National security officials tried to walk a fine line, acknowledging both things (as well as limited Iranian influence), but tried to avoid acknowledging the existence of differences due to fears of being drawn into partisan conflict.
The Russian intervention appeared to be more organized and covert so far, not necessarily on the same scale or with the same effect as the hacking and leaking of Democratic emails in 2016.
Iran
What does intelligence say?
In his statement, Ivanina said that Tehran is against another term for President Trump, and believes it will lead to "continued American pressure on Iran in an attempt to bring about regime change."
He says Iran's efforts will focus on "influencing via the Internet, such as spreading disinformation on social media and redistributing anti-American content."
In support of the allegations of US intelligence, the giant Microsoft Corporation said that hackers with links to Russia, China and Iran are trying to spy on the main figures participating in the US elections.
On Iran, it said that an Iranian group known as phosphorous, unsuccessfully sought access to the accounts of White House officials and Trump campaign employees between May and June of this year.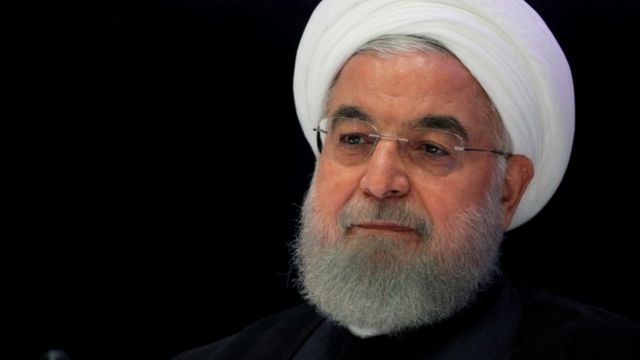 Iranian Foreign Ministry spokesman Saeed Khatibzadeh described Microsoft's report as "ridiculous." "Iran is not interested in who occupies the White House," he said.
A report on Iranian influence efforts released by the Atlantic Council earlier this year described Iran as focusing on promoting a national agenda, such as its quest for regional hegemony.
"Nearly all of the content published by Iranian digital influence efforts is directly related to their worldview or specific foreign policy goals. Consequently, it is easier to define Iran's operations than those of other actors such as Russia, whose endeavors are likely to be more subtle in terms of their actions," the report states. Political. "
What do the candidates say?
Iran did not feature as prominently in the US elections as Russia or China, either in terms of gaining influence or influencing politics.
President Trump pursued an aggressive policy against Iran, so he withdrew from the nuclear deal and ordered the killing of the powerful General Qassem Soleimani. Joe Biden says this policy has failed.
In an editorial for CNN, he said there was "a smart way to deal aggressively with Iran," and pledged to repel "the country's destabilizing activities" while providing "a way to open a channel for diplomacy."
These were the details of the news US elections 2020: Who do Russia, China and Iran want to... for this day. We hope that we have succeeded by giving you the full details and information. To follow all our news, you can subscribe to the alerts system or to one of our different systems to provide you with all that is new.

It is also worth noting that the original news has been published and is available at eg24.news and the editorial team at AlKhaleej Today has confirmed it and it has been modified, and it may have been completely transferred or quoted from it and you can read and follow this news from its main source.