Peter Kozlov
Russian BBC, Povalekhino
One hour before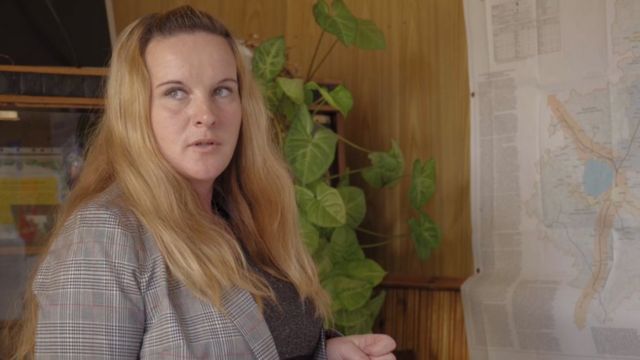 Very recently, Marina Oddzhodskaya worked as a cleaner in the local authority office in the small village of Povalekhino, 400 km from the Russian capital, Moscow.
But her life changed radically when she was asked to run for the local elections in the village as a "artistic candidate" in order to democratize the elections.
The role of Marina Oddzhodskaya was supposed to be limited to the completion of the number, as Russian law stipulates that there must be at least two people on the list of election candidates, but she won a landslide victory and will run from now on this small, remote Russian region.
BBC correspondent Peter Kozlov went to the aforementioned village to investigate how Oddzhodskaya managed to switch from the mayor's office cleaner to the bureau chief.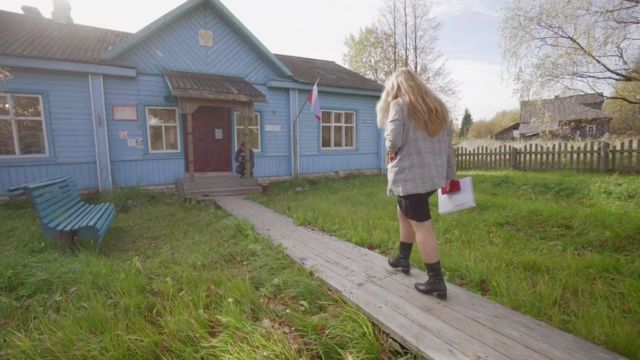 At first glance, one does not feel that Bufalichino is a melting pot of political change. The village is located in the midst of a group of small settlements in the Kostroma region, some of which are inhabited only by a handful of people.
Some of the areas residents derive their livelihoods from timber work, while others work in agriculture or tourism on the nearby Chokhloma Lake.
This rural area is quiet and quiet, I couldn't even get my cell phone signal there.
But this is the district whose residents unexpectedly awarded an electoral victory to a woman who ran only because her competitor, the mayor, asked her to do so.
Marina Oddzhodskaya had prepared herself to be a sales assistant, but was unable to find a job in the sales sector in her village of Povalekhino, which has only two small shops.
Since her graduation, she has taken care of her family, in addition to her home, her garden, and the animals that the family keeps, including ducks, geese, chickens, and rabbits, in addition to dogs and cats.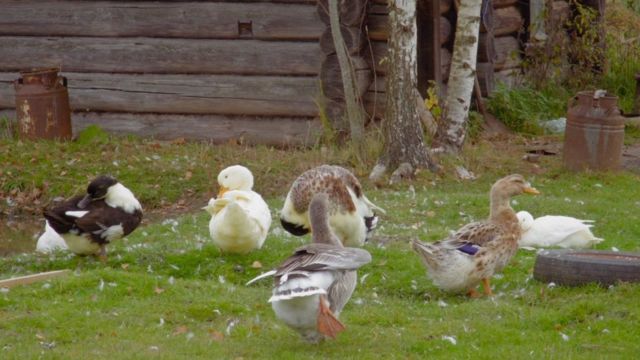 She also worked as a cleaner at the headquarters of the local administration, and in the winter she was charged with feeding the headquarters heaters with wood needed for her work. The region is short of gas, and its residents depend on firewood as fuel for heating.
Her victory in the elections was a shocking surprise to the mayor, who charged her with running against him in the elections.
The victory also came as a surprise to her, as she admits that she has never campaigned and never expected to win.
Her victory was even more shocking to Russia as a whole, where news circulated quickly, and Marina Udzhodskaya overnight became the most famous local leader in the country.
Opposition politician Dmitry Godkov congratulated Oddzhodskaya on her victory through his blog, in which he said that this victory was an indication of the alienation of voters in remote areas from President Putin's United Russia party.
Filters by chance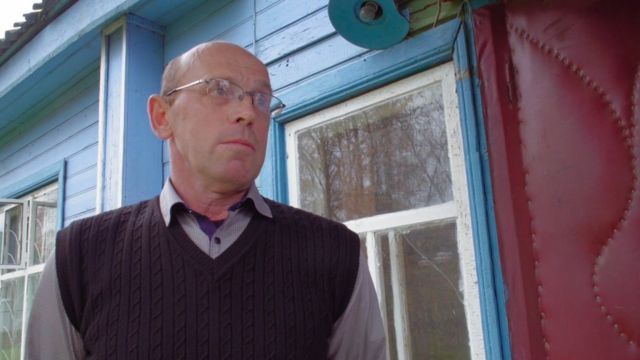 Ironically, it was the defeated mayor, Nikolai Loktiv, 53, who chose Oddzhodskaya as his contender in the elections in order to fulfill the legal requirements when he was preparing to run for a new term in September.
The former police officer Loktief has held the position of mayor of this remote area in the past five years, and he enjoys the respect and appreciation of many of the villagers, and feels that he will hand over the reins and the area in the best condition.
The former mayor told the Russian BBC, "Yes, I asked Marina Udzhodskaya to run for the elections, and in fact I asked others to run, but they let me down and had I had any other choice I would not have asked her to run. But I don't see anything special or "It is strange that she won. She is happy with her victory. I am grateful for her candidacy and if people support her then so be it.
Loktief says he intends to leave the village and head to a larger city in the same area and search for work there. The outgoing mayor avoids delving into the political side of the issue, and underestimates what is said that his loss is a defeat for the United Russia party, the party of President Putin, and said, "We do not – Oudodskaya and I – belong to any political party."
However, he ran in the elections to represent the United Russia party, which dominates political life in this vast country.
A story more like a Cinderella story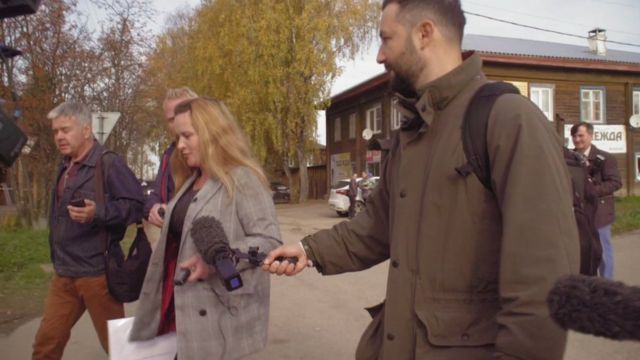 On a sunny Cherny day, Oddzhodskaya was officially appointed mayor of the village of Povalekhino and the surrounding areas. She was received and welcomed by local journalists and journalists who came from the capital, Moscow, especially to see "Cinderella" Russian politics with their own eyes.
Oddzhodskaya kept her cool, answered reporters' questions briefly and paused, and said, "My feelings are normal. I was surprised at first but I am fine now. This is my mayoral document. No, rejecting the position was not an option for me, and no one had to persuade me to take it. The decision was my decision." And if the people elect me, I will serve them. "
Just minutes after the inauguration ceremony, Oddzhodskaya got into her car and went to visit a village resident.
Journalists followed her, and this courtyard of the home of the Oddzhodskaya supporter turned into another photo-theater.
It turned out that it was clear that this supporter was keen for Oddzhodskaya to assume her responsibilities as soon as possible.
"Of course I voted for Udgodskaya, we all trust her, she is smart and she will definitely succeed in her job," she said.
Uddzhodskaya will soon undergo training for local leaders, providing necessary information on local budgets and ways to manage small areas such as the area to be managed.
What is the opinion of the village?
We wandered the alleys of Bufalichino to get an idea of ​​the opinions of its residents. And in a small local store, I started chatting with an elderly woman in a yellow coat, which it turned out to be a relative of Oddzhodskaya.
"In my opinion, if she can do her job well, she should do it and stay in the position. If not, she should go," the woman said.
Another woman, wearing a pink scarf, said she was happy that Oddzhodskaya won the election.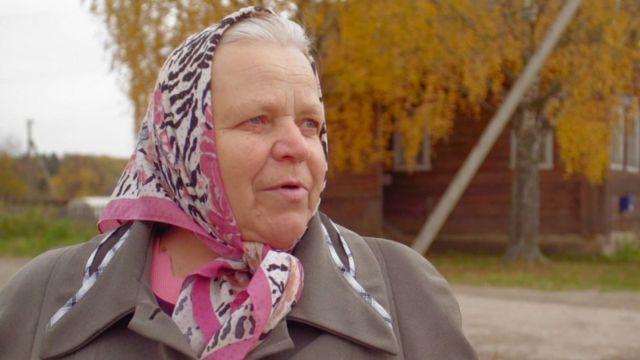 "We need new faces, and it is good that they have an opportunity to change something and play a role in managing our villages," she added.
A man named Michael, who was chewing on a sunflower seed when he spoke to me, repeated her optimistic tone.
"You will gain experience with the passage of time, and you will learn everything. She is young, beautiful and fun," he said.
"At the same time, Nikolai Loktief was a good man as well," he went on to say with a degree of diplomacy.
Evan, another resident of the village, preferred to take a more deliberate stance. He did not participate in the vote and was not satisfied with the performance of the outgoing mayor.
"All Loctiv had to do was light the village roads on time," Evan said. "He was not even good at that!"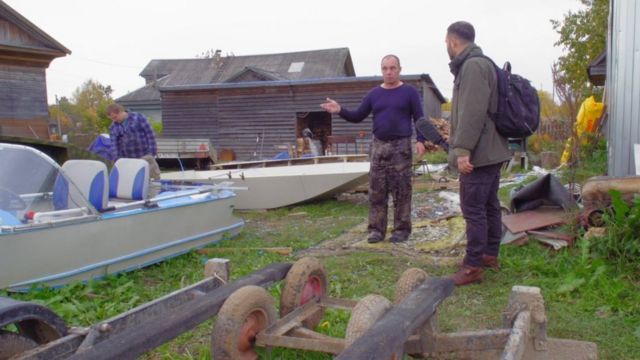 When I asked Evan why he abstained from voting in the elections, he said that he was supporting one of the political parties in the early 1990s because he had promised to lower the price of vodka.
"But it turned out that that party was not intending to fulfill its promise," he said, shaking his head.
Evan admits, however, that he has quit drinking since then, and is now interested in running a video blog and making boats for tourists on Lake Chukhlama, the nearby tourist destination.
What does all this mean for Putin's party?
The Russian opposition was quick to describe Oddzhodskayas victory as a defeat for President Putin's United Russia.
But the result of the local elections in this remote village definitely constituted a media defeat for Putin's party, especially after the spread of the news that a female cleaner in a small village managed to beat a mayor who has the party's support, and it was not necessary for her to lead an election campaign in order to achieve that victory.
The Russian BBC has learned that the local administration in Kostroma – the local capital – has had to reconsider its accounts, and that its mayor is trying to draw lessons from the defeat in Bufalicheno.
The news reached Moscow, where the head of the Russian Central Elections Commission commented on it.
"Yes, Udzhodskaya ran as an artistic candidate, but there was nothing wrong with that. The villagers voted for her, and she was not – and she is just a cleaner – expecting it," said Commissioner Ella Pamphilova.
Meanwhile, Galina Polyakova, the organizer of the local United Russia party, told the Russian BBC that despite this "abnormal" situation, there would be no problems.
"Marina will have a mentor, as will all other mayors," she said. "Yes, the situation is strange, but it is not tragic."
"There is nothing terrible about losing a United Russia candidate," the party official added. "People sometimes vote for a person, not for a party. Maybe (Oddzhodskaya) has a talent for communicating with people and maybe she has business skills. The former mayor may have missed some tricks."
Tactical vote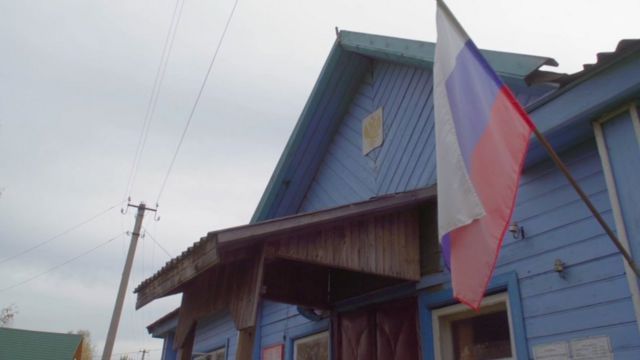 Opposition politician Alexei Navalny believes that tactical voting – voting for any candidate but United Russias – is the way to change the balance of power in Russia.
The promotion of tactical voting was one of the reasons why Navalny traveled to Tomsk, the Siberian city where he was poisoned last August.
Navalny then accused President Vladimir Putin of being behind the poisoning.
Bufalicheno, in the quiet countryside of Kostroma, may or may not support Navalny and his policies.
But the truth is that this small region chose the new face of Marina Oddzhodskaya and voted for her by an overwhelming majority, which exceeded all expectations.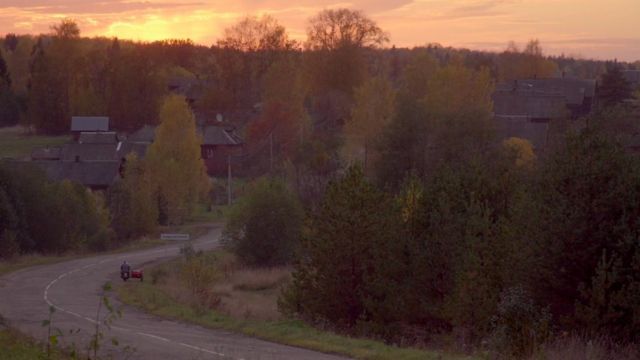 Will other Russian cities and villages follow Bufalichino and challenge the status quo?
These were the details of the news The story of "Cinderella" Russian policy that defeated President Putin's candidate... for this day. We hope that we have succeeded by giving you the full details and information. To follow all our news, you can subscribe to the alerts system or to one of our different systems to provide you with all that is new.

It is also worth noting that the original news has been published and is available at eg24.news and the editorial team at AlKhaleej Today has confirmed it and it has been modified, and it may have been completely transferred or quoted from it and you can read and follow this news from its main source.