The FRP committee wants a new terrorist court, and detains more who threaten Norway.
STORTINGET (Nettavisen): FRP leaders Sylvi Listhaug and Jon Helgheim will take several new measures to prevent terrorism in Norway.
– This is on wild roads, says Listhaug to Nettavisen.
Watch the video interview at the top of the case.
They have grown tired of the fact that dangerous people can roam freely around Norway, and will no longer prosecute Norwegian IS fighters in this country. Instead, FRP politicians will have an international criminal court for terrorism and serious crimes.
– Terrorism is a great challenge for the whole world. The fact that cynical people who fight for unacceptable values ​​use means to intimidate and make life unsafe for people, kill and mutilate, means that we have to secure our country against these people far better than what we have managed so far, says Listhaug.
The proposals are part of the conclusions of the FRP's immigration committee, which is chaired by Listhaug. Their report will be presented in connection with the FRP's national meeting this weekend, and next year they will adopt what will be the party's immigration policy for the next four years.
See the measures the committee proposes further down.
Read also: Carl I. Hagen wants a much stricter immigration policy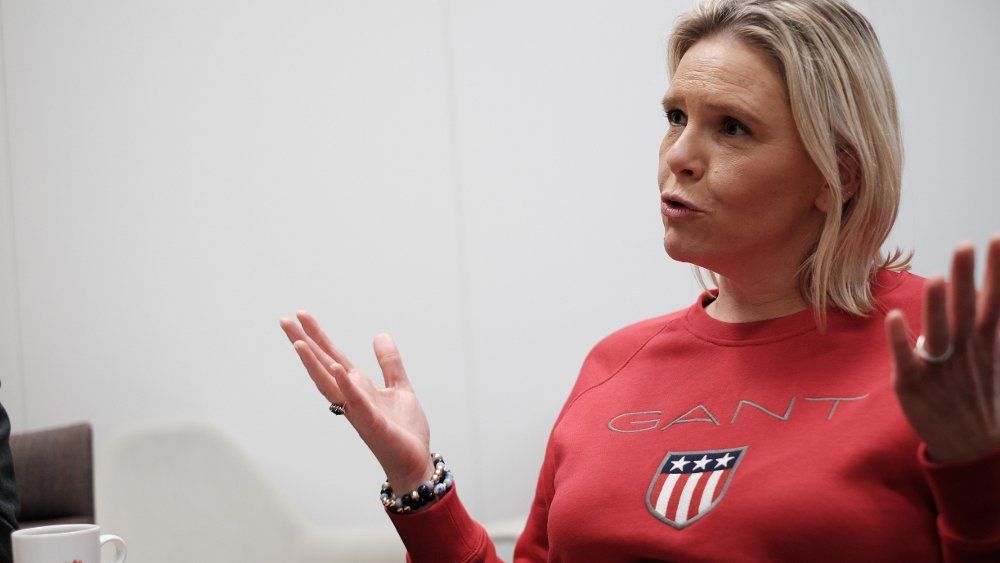 – It does not work anymore
Listhaug believes that the main problem is the international conventions, which she claims in this case "make it easier to protect the terrorists than the countries' own population".
– It does not work anymore, because the world is an unsafe place. After the ravages of IS, we were able to fully demonstrate what these people are capable of, she says.
One of the proposals from the FRP leaders is therefore to be able to detain all foreigners who cannot be sent out of the country, if they are considered to pose a danger to the nation. To detain is to put a person in custody, not as a punishment, but as a security measure taken by the authorities.
– When it comes to people who are in Norway already, such as Mulla Krekar who was in Norway for 18 years and was considered by the Supreme Court to be a threat to national security, then international rules require us to put our own population in danger to protect a terrorist . We want an end to that. The security of the inhabitants should weigh heaviest, says Helgheim, who is the FRP's immigration policy spokesperson.
Also read: FRP cheers over Krekar decision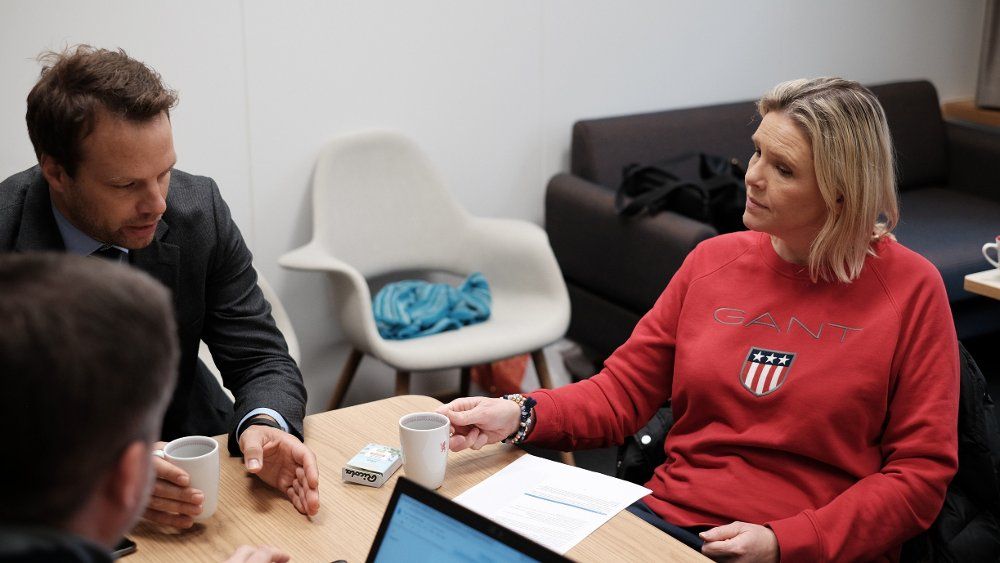 – You have to go to jail
According to international rules and conventions, no one can be sent back to a country where they risk the death penalty, such as Iraq, where Krekar comes from.
– International conventions also said that we could not keep him in prison. What we are saying now is that if someone is a threat to the security of the kingdom, but we can not send him out, then you must be in prison, says Helgheim, and adds:
– If we look at our own legislation, it will force a debate on this. Here it is quite clearly limited, because today we can not detain a dangerous person if you have not been convicted of something very specific, he says.
– Does that mean that you want to detain and imprison people even where there is no verdict?
– We believe it should be up to a Norwegian court to decide whether a person who lacks a residence permit in Norway is so dangerous that he or she should be detained. If we get such a legal basis in place, international conventions will not prevent us from doing so, says Helgheim.
Read also: Election researcher: – Internal unrest in Frp before national meeting
– Hate everything the country stands for
IS fighters with Norwegian citizenship will also not be brought back to Norway to prosecute, after they have enlisted in the terrorist organization.
– Shall we bring home IS terrorists and convict them here? We believe that is wrong. They should receive their punishment in the areas where they have committed bestial acts, and it should be an international court that does so, says Listhaug about that proposal, and adds:
– They should also zone in the areas this has been committed.
Listhaug points out the Norwegian IS woman and her children who were brought home to Norway by the authorities, which was the last straw that made the FRP leave the government in January.
– You leave the country voluntarily, and you hate everything the country stands for. You want to undermine everything that is of Norwegian values ​​and have zero gratitude for the society you grew up in and had every opportunity in. Then they think they have lost their chance, she says.
Read also: New shock measurement: Thriller about the prime minister's job
Work to establish an international criminal court for terrorism and serious crimes against humanity committed in countries without a functioning judicial system.
Say no to bringing criminals to Norway to prosecute them.
Ensure that crimes are prosecuted where the crime was committed.
Detain all foreigners who cannot be sent out of the country, if they are considered to pose a danger to the nation or the Norwegian people.
Provide extended authority to take citizenship from persons who pose a threat to national security or vital national interests.
– Among Europe's strictest
– But you have been in government for seven years. Why have you not done anything about this before?
– We have introduced among Europe's most stringent terrorist laws, Helgheim answers, before Listhaug takes over:
– What was seen was that terrorists left Norway. Then they started to make legislation to ensure that when these people return to Norway, then it must be possible to be convicted for it. The Swedes, for example, do not have such legislation, she says.
– In recent years, several Norwegian citizens have been convicted of IS affiliation in Norway, while you were in government. So you could have suggested this a long time ago?
– Some things here can not be adopted without changing the international conventions. But that discussion is now important to take. You can see that it is not just Norway that is struggling with these problems, says Listhaug.
Helgheim points out that it is now that they come up with "a comprehensive package on this".
– It will take both those who have left the country, we have the international court and then we do something with those who return, he says.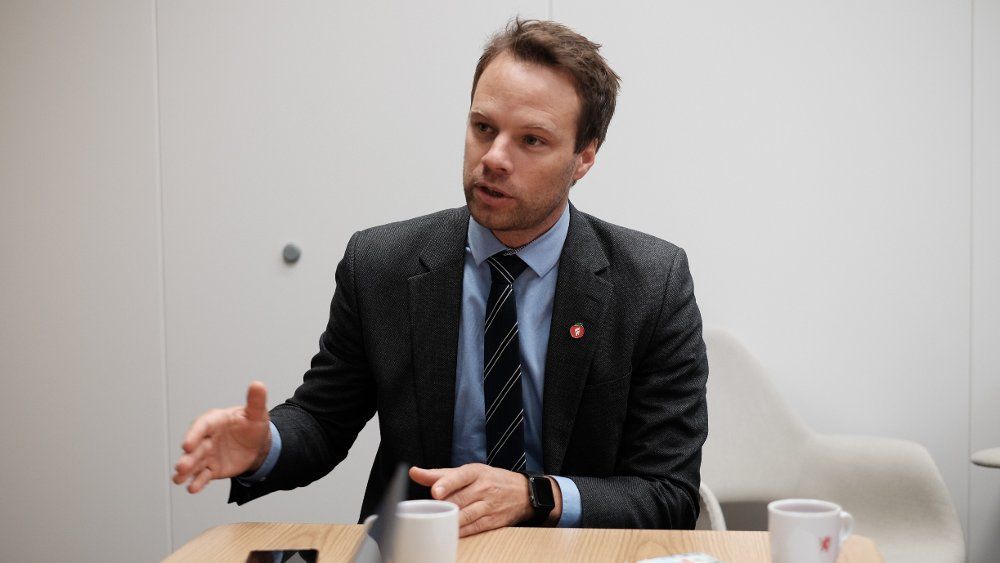 – Here it is clearly limited
Listhaug believes it is important that Norway, led by the Norwegian government, now addresses these challenges in international forums.
– The whole EU, and especially Western European countries, have this problem. It would be natural for Norway to discuss these problems with other countries. We must try to create an understanding that something must be done with these people, and that it can not continue that they can move around freely, she says, before Helgheim.
With regard to the international court, the FRP committee believes that it should be used in cases where the crime has taken place in a country without a functioning judicial system.
Also read: Vedum harshly against Frp: – Has made everyday life easier for criminals
– Do you have any idea how such a court should be organized?
– There are things that need to be worked on. Here we are dependent on international cooperation. This must be worked out through the UN system. Norway will now sit on the Security Council, and has a golden opportunity to put this on the agenda, Helgheim answers, pointing out that there is already an international court in The Hague in the Netherlands, for international justice.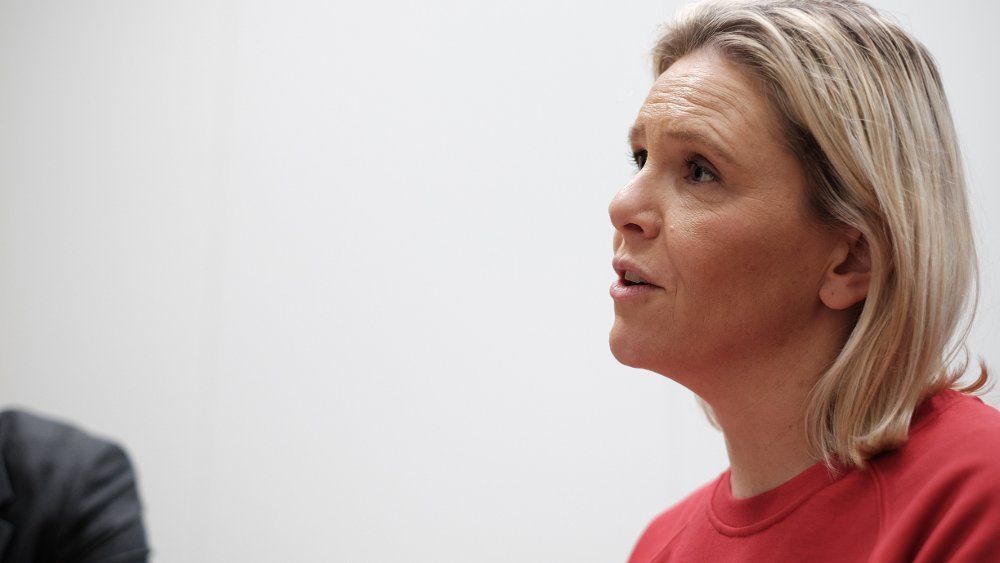 – How much will their proposals cost?
– Here I mean that security is the most important thing, and that we should spend money on it is not a problem. It is a much bigger problem today's system that potentially puts Norwegian citizens in danger, plus that today we have to spend a lot of money on taking care of these people, says Listhaug.
The FRP leaders also believe that Norway should contribute what they will be asked to do in an international court, as a joint effort between many countries.
Read also: Car owners must pay new taxes: Now Siv Jensen reacts
– Easier to get citizenship
In addition, the Immigration Committee proposes that it should be easier to take citizenship from persons who pose a threat to the national security or vital national interests.
– There are very many of those who are in Norway who have dual citizenship, because they are not allowed to renounce citizenship in the country they come from. Then we believe that there should be a much greater opportunity to deprive people of citizenship if they are a danger to the security of the kingdom, says the FRP deputy leader.
Helgheim says they want both the Ministry of Justice and the court to be able to take citizenship, which has long been a controversial issue in the Storting.
We believe in order to protect our safety, if the police know that the person is on their way to Norway and they suspect that the person in question can commit terrorism in Norway, then it should be possible to do it administratively by the Ministry of Justice being able to take that citizenship you take the trial afterwards, he says.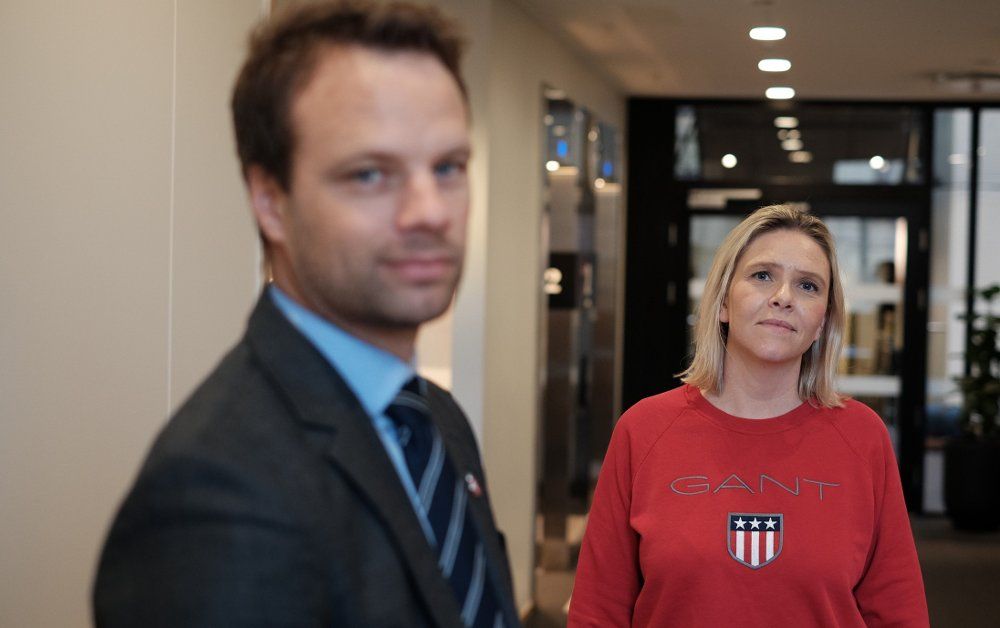 – Will stop completely
– How are you going to get a majority for these proposals in the Storting?
– It has always been the case that the Progress Party comes up with new ideas, and then it often takes a long time before it is adopted, but it will eventually be, Listhaug claims.
She points out that they also come up with many other new proposals in the immigration committee's report. Among other things, that persons seeking asylum in Norway must be sent to a third country to have their asylum application processed there.
– This will give us very good control at Norwegian borders. The influx of asylum seekers to Norway will eventually not exist, because no one will pay human traffickers to come to Norway and then be sent to a third country and to a type of camp where the asylum application is processed, says Listhaug.
The Progress Party's national meeting will be held at Gardermoen on Saturday.
These were the details of the news Immigration, Progress Party | Listhaug will take more steps to... for this day. We hope that we have succeeded by giving you the full details and information. To follow all our news, you can subscribe to the alerts system or to one of our different systems to provide you with all that is new.

It is also worth noting that the original news has been published and is available at time24.news and the editorial team at AlKhaleej Today has confirmed it and it has been modified, and it may have been completely transferred or quoted from it and you can read and follow this news from its main source.