3 hours ago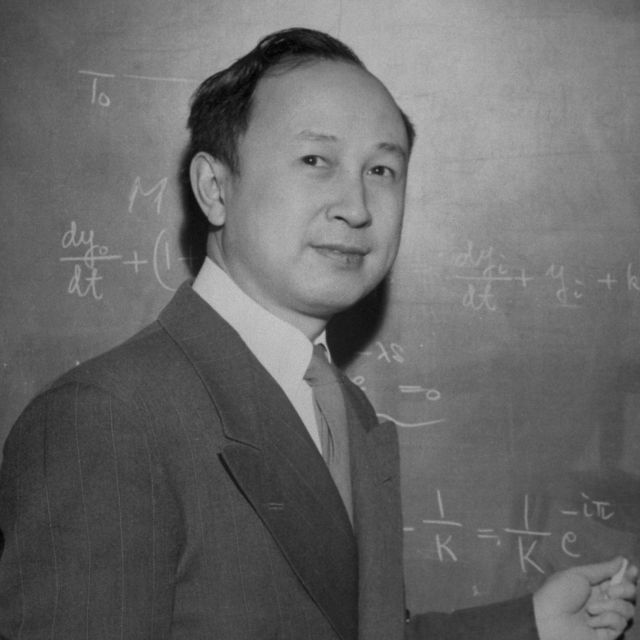 Kavita Puri writes that Chinese scientist Qian Chuisen helped two superpowers reach the moon, but his role is only mentioned in one country.
In Shanghai, there is a museum entirely dedicated to a single man containing 70,000 objects, the Qian Chuisen People's World.
A rare talent
Qian is considered the godfather of the Chinese rocket and space program. His research helped develop the missiles that launched Chinas first satellite into space, and the missiles that became part of its nuclear arsenal. He is revered as a national hero.
But in another great power, where he has studied and worked for more than a decade, his significant contributions are rarely mentioned at all.
Qian was born in 1911, as the last imperial dynasty in China was on the verge of collapse to be replaced by the Chinese Republic. His parents were so educated that his father, after working in Japan, established the national education system in China.
Qian was gifted from a remarkably young age. When he graduated from "Shanghai Jiao Tong" University and was the first in his class, he won a rare scholarship to join the Massachusetts Institute of Technology in the United States.
In 1935, a young, elegant and good looking man arrived in Boston.
Chris Jespersen, a professor of history at the University of North Georgia, says that he may have experienced some xenophobia and racism, but at the same time, he also had a "sense of hope and belief that China was about to undergo fundamental changes," and he was definitely among the people who met with respect. Because of his knowledge.
Qian moved from MIT to California Institute of Technology to study under one of the most influential aerospace engineers of the time, Hungarian immigrant Theodor von Karman.
There, Qian shared the office with another prominent scientist, Frank Malena, who was a key member of a small group of innovators known as the Suicide Squad.
The group earned this title because of their attempts to build a rocket on campus, and because some of their experiments with volatile chemicals met with cataclysmic failure, says Fraser MacDonald, author of Escape From Earth: A Secret History of a Space Rocket. But no one died in these experiments.
One day, Qian found himself involved in a complex mathematical issue with Malina and other members of the group, and he quickly became an integral part of it, and prepared an important research into the missile propulsion system.
Support the US Army
At the time, MacDonald says, rocket science was "the subject of geeks and imaginations." "It was not taken seriously, nor would an engineer in mathematical science have risked his reputation by saying this was the future.
But that soon changed with the start of World War II.
The division caught the attention of the US Army, which paid for research into takeoffs with the help of propellant missiles, as propellant missiles were installed on the wings of the aircraft to enable them to take off from short runways. Military funding helped establish the Jet Propulsion Laboratory in 1943, under von Carmann. Chian, alongside Frank Malena, was at the heart of the project.
Qian was a Chinese citizen, but the Republic of China was an ally of the United States at the time, so "there was little doubt that a Chinese scientist was at the center of the US space endeavor," says Fraser MacDonald.
Chian obtained security approval to work on covert weapons research, and even served on the US government's Scientific Advisory Board.
By the end of the war, he was one of the world's foremost experts in the field of jet engines, and was sent with von Karmann on an exceptional mission to Germany, where he was temporarily lieutenant colonel.
The aim of the visit was to meet German engineers during Nazi rule, including Warner von Braun, Germany's leading rocket scientist.
America wanted to know exactly what the Germans were up to in this field.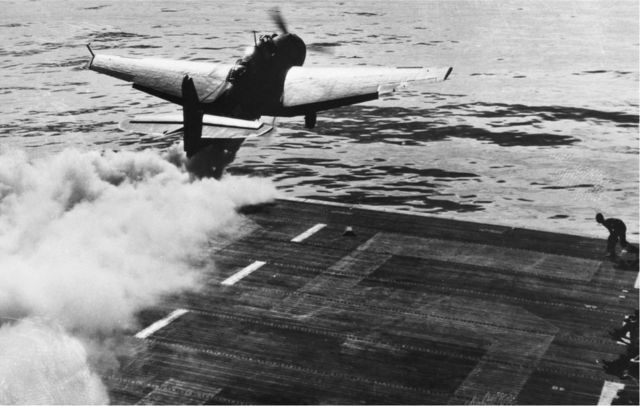 From the Chinese Empire to the Communist Republic
By the end of the decade, Qian's radiant career in the United States had abruptly halted, and his life there began to unravel.
In China, President Mao Zedong declared the establishment of the People's Republic of China in 1949, and the Chinese soon came to be seen in the United States as "the bad guys," says Chris Jespersen. "So we were going through times when we started swearing at China in the United States after we were so infatuated with it."
Meanwhile, a new director at the Jet Propulsion Laboratory believed there was a spy ring in the lab and took his suspicions about some of the staff members to the FBI.
"I notice that most of them are either Chinese or Jewish," said Fraser MacDonald.
The country was going through the Cold War phase, and accusations of treason and sabotage against those with communist ideas were charged without evidence of a rumor. In that atmosphere, the young Qian, along with Frank Malena and others, was accused by the FBI of being communists and a threat to the country's national security.
Accused of spying for China
The charges against Qian were based on a 1938 document issued by the American Communist Party which showed that he attended a meeting that the FBI suspected was a meeting of the Pasadena Communist Party.
Although Qian denies his affiliation with any party, a recent study indicates that he joined the party at the same time as Frank Malena in 1938.
But this does not necessarily make him a Marxist.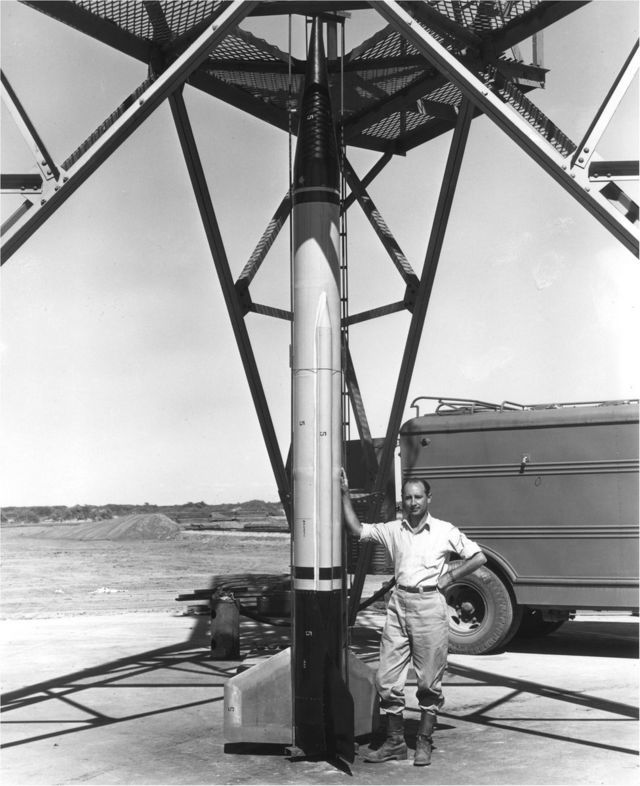 Being a communist at the time, Fraser MacDonald says, was an affirmation of anti-racism.
The group wanted to highlight the threat of fascism, he says, as well as the grievances of racism in the United States. For example, they were campaigning against apartheid in a local Pasadena pool, and they used their communist meetings to discuss it.
There is no evidence that Qian spied for China or was an intelligence agent while he was in the United States, says Zuyu Wang, a professor of history at California State University. However, the security approval for his work was revoked and he was placed under house arrest.
Caltech colleagues, including von Karman, wrote to the government and asserted Chien's innocence, but to no avail.
In 1955, after Qian spent five years under house arrest, President Eisenhower made the decision to deport him to China.
He left the world on a boat with his wife and two children born in the United States, and told the waiting journalists that he would never set foot in America again. And he kept his promise.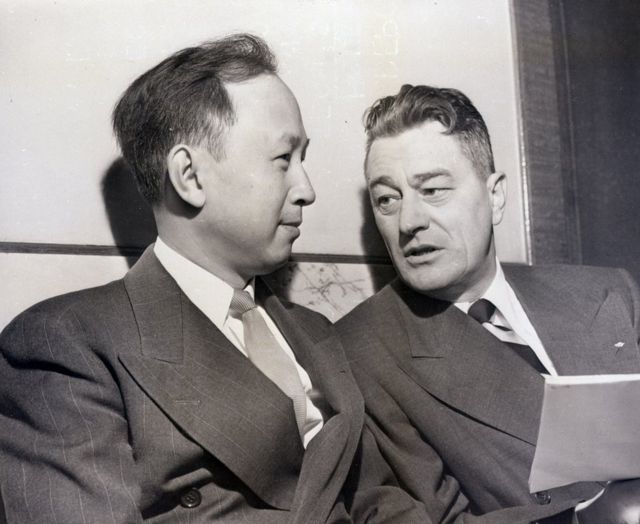 "National hero"
"He was one of the most prominent scientists in America," says journalist and writer Tianyu Fang. "He made a lot of contributions and could contribute much more. So what he faced was not just an insult but also a feeling of betrayal."
Qian arrived as a national hero in China but was not immediately accepted into the Chinese Communist Party.
His record was devoid of any impurity, his wife was the aristocratic daughter of a national leader, and Qian had been living happily ever after in America before his detention, so that he had taken the first steps toward applying for citizenship.
When he finally became a member of the Communist Party in 1958, he always tried to stay on the conservative side of the system. He survived the purges and the Cultural Revolution, and thus managed to pursue an extraordinary profession.
"The stupidest American decision"
When he arrived in China there was little familiarity with and understanding of rocket science, but 15 years later he oversaw the launch of the first Chinese satellite into space.
Over the decades, Qian trained generations of scientists, and his work laid the foundations for China to send humans to the moon.
Ironically, the missile program that Qian helped develop in China resulted in the production of weapons that were later fired at US forces.
Fraser MacDonald says that the "Silkworm" missiles, produced thanks to Qian's expertise, were fired at the Americans in the 1991 Gulf War, as well as in 2016, against the aircraft carrier Mason by the Houthi rebels in Yemen.
"What an irony, the United States expelled this world, and it was a pity on it."
By taking a tough stance against local communism, he said, the government had deported "the tool with which one of its main communist opponents could develop his own missiles and space program, which is an extraordinary geopolitical mistake."
And former US Navy Secretary Dan Kimble – the head of the missile propulsion company, Aerogate – once said that that decision was "the stupidest thing this country has ever done".
Fears of another kind
Today, tension is once again escalating between China and the United States. This time it is not about ideology but about trade, concerns about technology security and the failure of China – as President Donald Trump sees it – to do more to contain the Covid-19 epidemic.
While most Americans have no idea about Qian and his role in the US space program, Tianyu Fang says, many Chinese Americans and Chinese students in the United States know about him, about his departure story, and see similarities with what is happening at the moment.
"The US relations with China have worsened so much that they know that they may be exposed to the same suspicions as the Qian generation," he says.
In MacDonald's view, Chan's story is a warning about what might happen when knowledge is expelled from the country.
"The whole story of American science is that it advances thanks to people who come from abroad, but in these tense times this is a story that is difficult to celebrate."
MacDonald believes that the JPL laboratory's contribution to the US space program has been largely overlooked compared to that of von Braun and other German scientists, who were secretly transported to the United States after the visit by von Carmann and Chien.
MacDonald says that although Brown was a Nazi, his accomplishments are in some way acclaimed by him while those of Qian and others are liable to be ignored.
"In fact, the first to suggest the possibility of developing a program for space invasion were American socialists – whether they were Jews or Chinese, and this novel the United States does not want to tell by itself," he adds.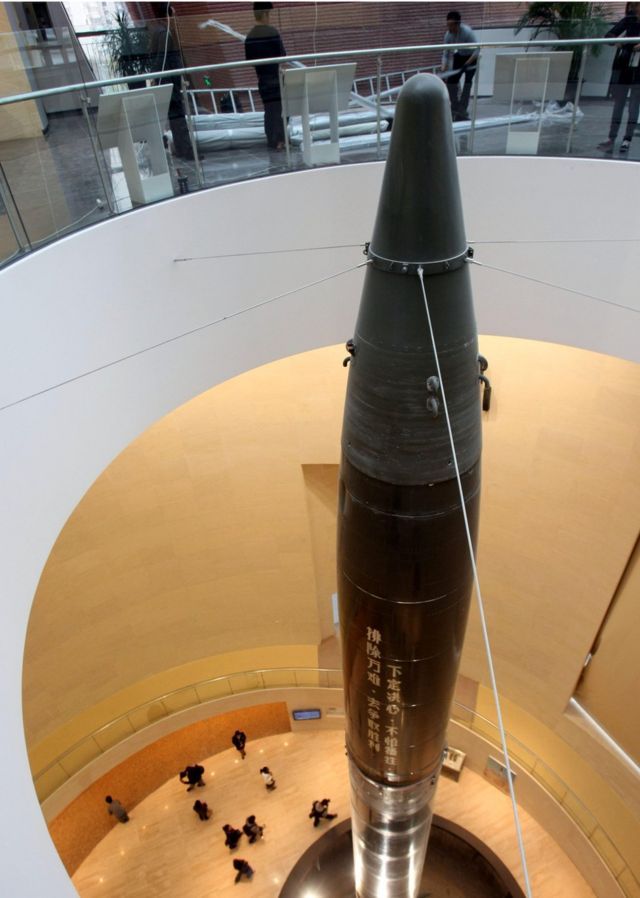 Nearly a hundred years have passed since the birth of Qian, during which time China has moved from an economically backward country to a great power on earth and in space. Qian was part of this transformation. But his story would have been a great American story as well – one where talent, wherever it is found, can blossom.
Last year, when China achieved a milestone and sent a spacecraft that landed on the far, dim side of the moon, China named it aeronautical engineer von Karman, who was a mentor to Qian. This may be an indirect indication that anti-communism in the United States helped bring China into space.
These were the details of the news Space exploration: A man expelled by the United States helped China... for this day. We hope that we have succeeded by giving you the full details and information. To follow all our news, you can subscribe to the alerts system or to one of our different systems to provide you with all that is new.

It is also worth noting that the original news has been published and is available at eg24.news and the editorial team at AlKhaleej Today has confirmed it and it has been modified, and it may have been completely transferred or quoted from it and you can read and follow this news from its main source.