As President Recep Tayyip Erdogan plunges into ever-increasing war of words with Western leaders, Turkey's powerful military is building its presence on ever-new fronts.
«Zero problems with neighbors».
For many years, the slogan was to describe the foreign policy pursued in Turkey under Erdogan's AKP party.
Turkey was to expand its influence in the Middle East by playing on its old role as the leader of the largest empire in Islamic history, the Ottoman Empire. Through diplomacy, trade, and religious community, Turkey was to gain a foothold with its neighbors.
But it gradually became clear that Turkey's search for "zero problems" had led to "only problems", as the government's critics rewrote the saying.
LAST ABOUT TURKEY: Large earthquake in coastal region
Conflict on many fronts
In today's Turkey, the tactics are different. President Recep Tayyip Erdogan is in constant conflict, both with his allies in NATO and with several of his neighbors in the Middle East.
The latest war of words rages with French President Emmanuel Macron. Erdogan has been outraged by Macron's statements about the link between extreme Islam and terrorism, following the horrific beheading in Paris.
Erdogan believes his French counterpart is insulting an entire religion, and asks Macron «Check their mental health».
At election meeting with Erdogan in Turkey: "US and EU: We do not need you"

Cheeky caricature
The French government has announced that it will ask the EU to impose economic sanctions on Turkey. The rest of Europe is supportive of France, without Erdogan turning away: he has responded by claiming that European leaders are "fascists with Nazi methods".
Erdogan is urging the Turks to boycott French goods, and several countries with a Muslim population are supporting Turkey's line in the dispute over the cartoons.
The Turkish Foreign Ministry has issued a strong condemnation of Thursday's knife attack and terrordrap i Nice, but continues to hold a confrontational line against France.
A French diplomat has been summoned to the carpet due to an insulting caricature of Erdogan in the magazine Charlie Hebdo, writes the Turkish newspaper Hürriyet. The caricature shows Erdogan in a t-shirt and underpants, while he drinks beer and lifts the skirt of a hijab-clad woman and shows off her naked ass.
"Ooh, the prophet", says the character, while the title says "Erdogan: very funny in private", reports NTB.
"I am sad and frustrated, not because of the attack on me, but because of the rudeness of aiming for the Prophet, whom we love more than ourselves," Erdogan said of the caricature.
– Militaristic
At the same time as the conflict between Turkey and France is becoming increasingly intense, Turkey is increasing its influence in the Middle East through an offensive foreign policy. And there, Turkey once again clashes with France in several places.
"The aggressive and militaristic foreign policy aims to expand Turkey's power in the region, but also to create a fiery nationalism at home, to provide increased support for Erdogan's nationalist coalition," explains Turkish political scientist Ayca Alemdaroglu, who is leading Turkey's studies at Stanford. University of California.
On the map below you can read about the areas where Turkey is strengthening its military presence. Touch the symbols to bring up text. Read on for the full review:
On the ground in Syria and Iraq
Syria is the very symbol of the failed "zero problems" tactic. For years, Erdogan launched a charm offensive against Syrian dictator Bashar al-Assad; but when Syria went into civil war in 2011, Turkey chose to support the rebels.
When the United States withdrew its troops from northern Syria last year, Erdogan took the plunge and sent the Turkish army across the border. The purpose was to prevent the Syrian Kurds from forming a separate state.
Side by side with the Turkish soldiers, a new deputy army emerged, the Turkish news agency Anadolu reported: The so-called Syrian National Army (SNA).
The seas: The Kurds are expelled – Islamist fighters take over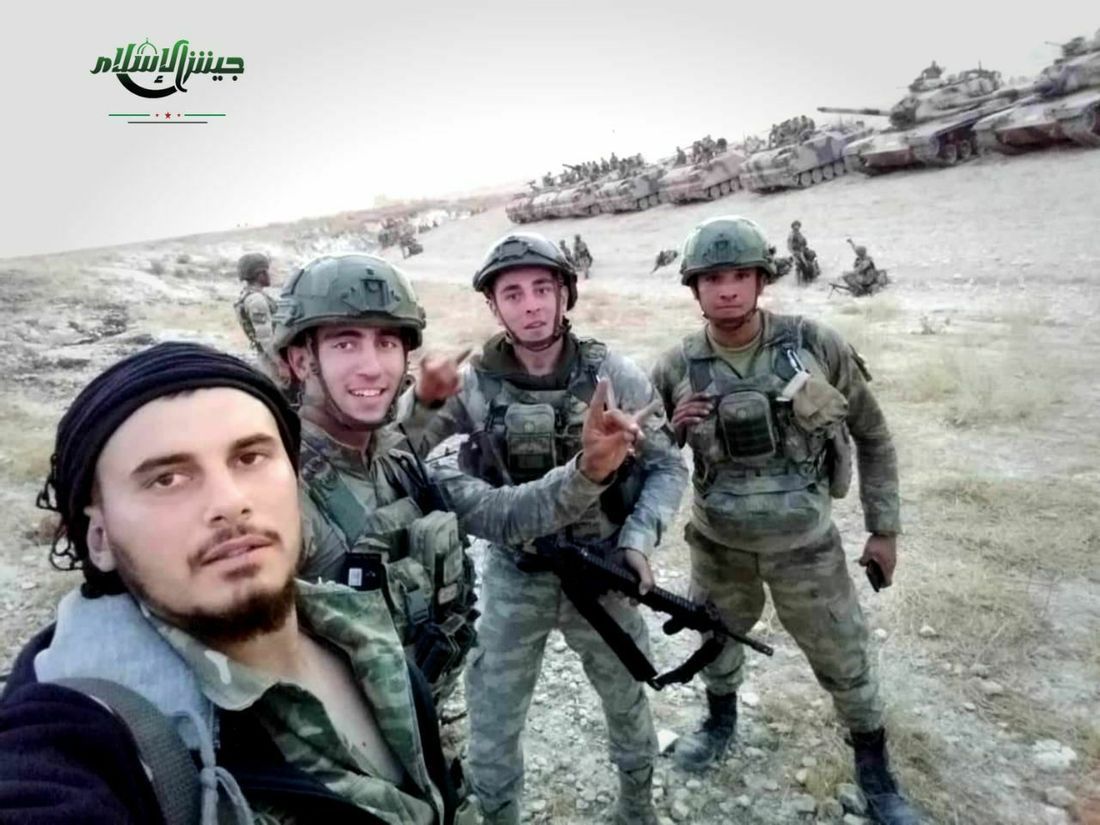 SNA is a collection of 24 different militias, several of them with Islamist ideology. These have received weapons and training from Turkey, number up to 100,000 soldiers, and control a large area in northern Syria.
This proxy army is also fighting on behalf of Turkey in other conflicts (see further down in the case).
– Syria is and will continue to be the most challenging of the foreign policy conflicts Turkey is in. Partly because close to four million Syrians still live in Turkey, but also because a short-term tactic in Syria is characterized by support for radical groups and an inability to to negotiate with the Kurds, explains Ayca Alemdaroglu.
During the summer, Turkey has also increased its military presence in northern areas of Iraq. In June, a military offensive was launched inside the neighboring country, dubbed "Operation Tiger Claw". The goal is to attack bases held by the terrorist-branded Kurdish PKK.
One of the western countries that most supported the Syrian Kurds' attempts to form a separate state was France.
Azerbaijan's supporter
This summer, Azerbaijan replaced Russia as Turkey's main supplier of gas. The neighbor to the east is a Turkish-speaking Muslim country, and Erdogan has strong ties to the country's President Ilham Aliyev.
During the ongoing war between Azerbaijan and Armenia for control of the Nagorno-Karabakh breakaway clave, Erdogan has promised that Turkey will be fully behind its "brother people" in Azerbaijan.
GO IN DEPTH: This is Turkey's role in the Armenian conflict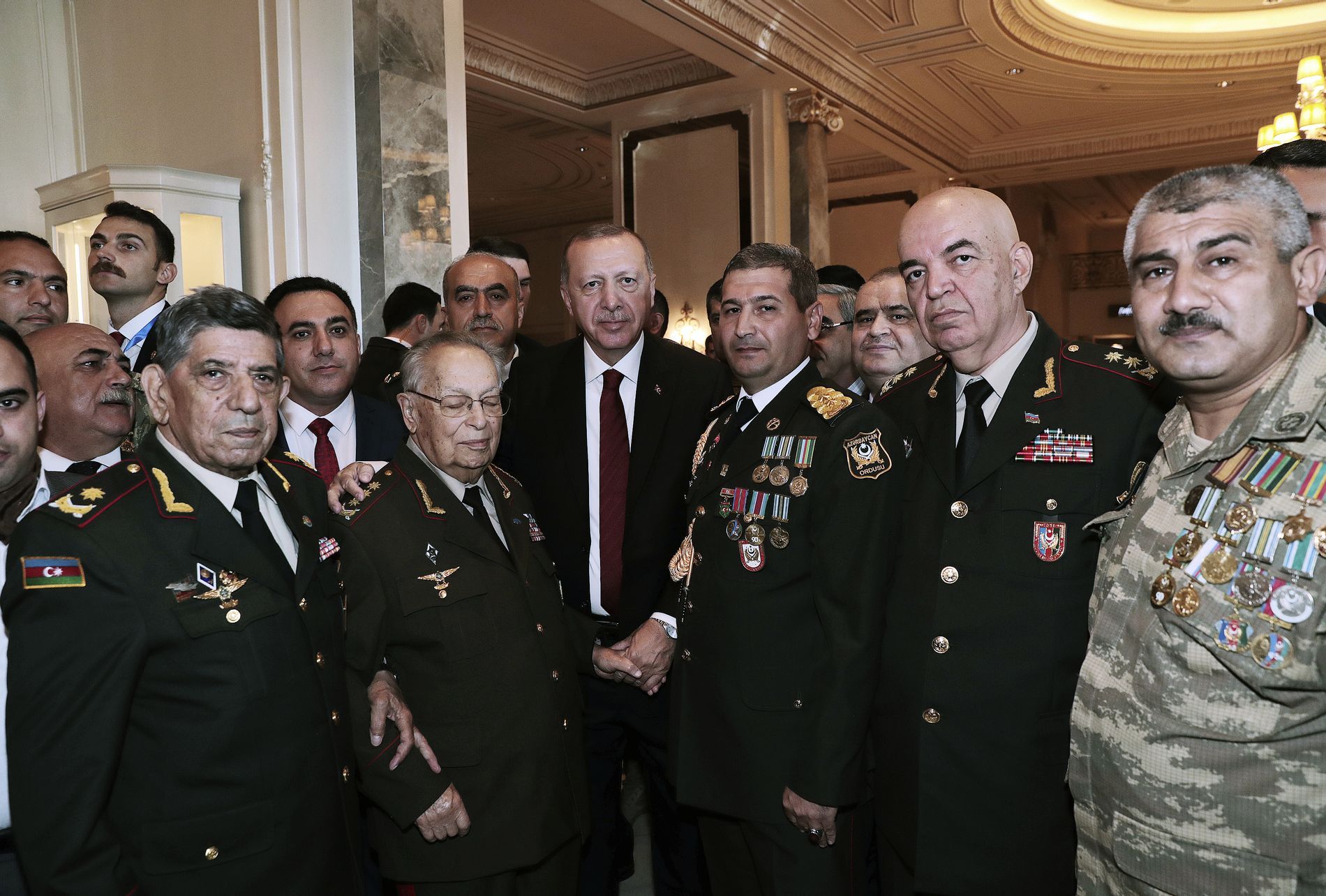 Armenia accuses Turkey of having prepared for the war, in that Turkish officers are advisers to the military leadership in Azerbaijan. Armenia also claims that two Turkish F16 aircraft, which were in Azerbaijan when the war broke out, took part in the first phase.
Turkey rejects this, but it is clear that Turkish armed drones have become one of Azerbaijan's most important weapons.
VG-SPECIAL: Whoever controls the mountain roads wins the war
French President Emmanuel Macron has accused Turkey of sending an Islamist militia to fight Azerbaijan. France is a strong supporter of Armenia, and has an important role in the so-called Minsk group, which will negotiate a peaceful solution to the future of the controversial enclave.
Gas conflict with Greece
In mid-August, a full-scale conflict broke out between the NATO-allied countries Greece and Turkey. The reason was that the Turkish ship Oruç Reis had started searching for gas in the waters near Greek islands in the Aegean Sea, escorted by five warships from the Turkish navy.
Turkey believes gas discoveries near these islands, located just off the Turkish coast, belong to them. Greece is adamant about the opposite.
The Greek military launched a major naval exercise in response to the gas exploration, in which France and Italy participated in sympathy with the Greeks. Greek fighter jets began patrolling dangerously near Turkish planes. Turkey struck back with a separate exercise.
The fact that two NATO countries have warships and warplanes engaged in offensive exercises against each other has become a headache for NATO chief Jens Stoltenberg.
BACKGROUND: Erdogan's gas chase creates dangerous crisis
ON A GAS HUNT: The seismological exploration ship Oruc Reis.
Lifts up Cyprus
The gas conflict is also about the rights to a massive gas discovery outside Cyprus. For several years, Turkey and Cyprus have been arguing over who should be allowed to extract the gas.
Cyprus is divided into a Greek and a Turkish side, and has been since a Turkish invasion in 1974. Greece supports the Republic of Cyprus, while Turkey supports Turkish Northern Cyprus, a state they are alone in recognizing. Turkey still has a base of up to 30,000 troops in the northern part of the island.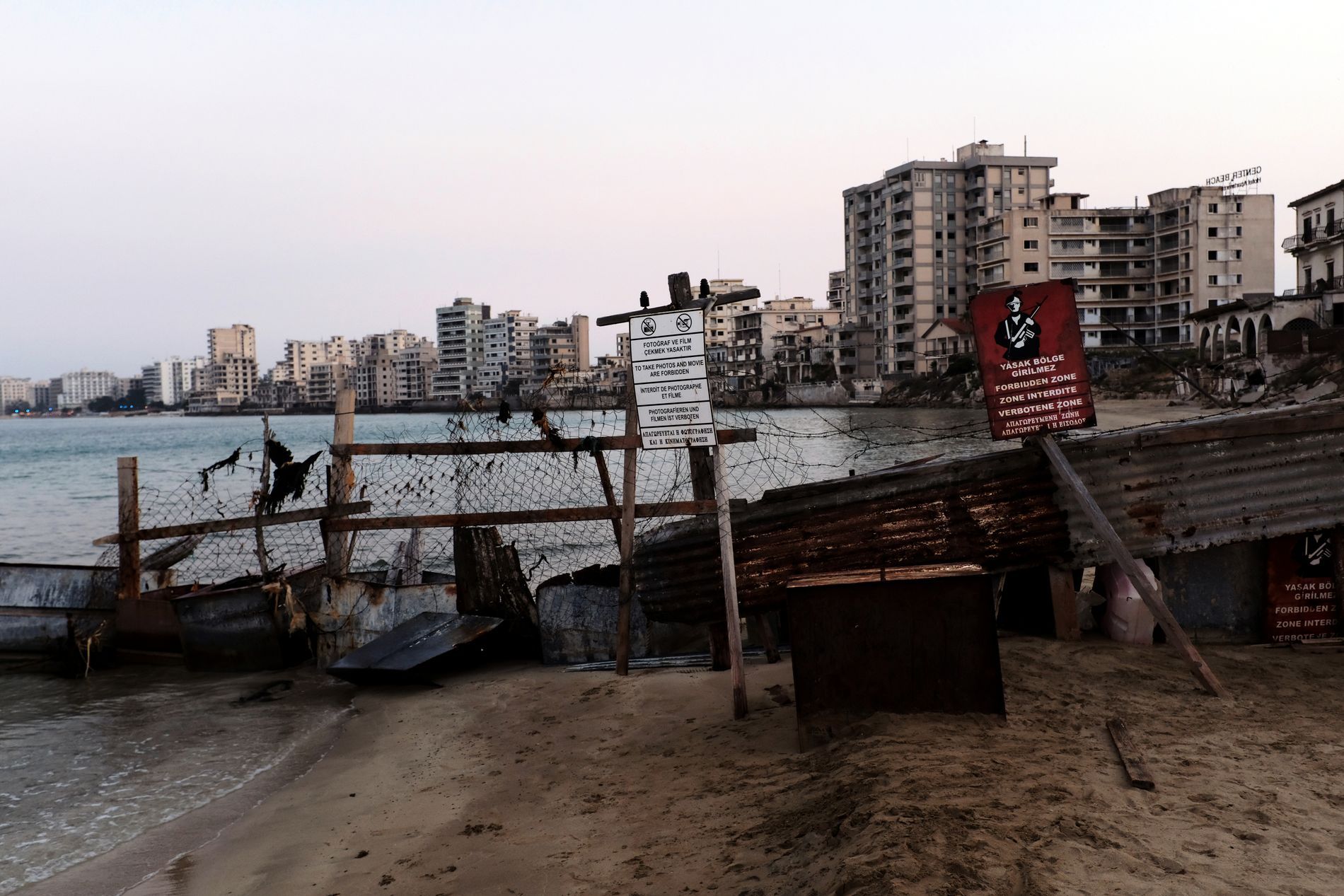 Erdogan has previously supported a reunification of the island, but recently the Turkish president gave support to a new leader in northern Cyprus, who wants the island to remain divided.
Last week, Northern Cyprus reopened the seaside resort of Varosha, located on the demilitarized divide between the two parts of the island, which has been a ghost town since the war in the 1970s.
According to the Turkish newspaper Hürriyet, Erdogan wants to go on a picnic to the disputed seaside resort. Such statements create outrage among Greek Cypriots.
BACKGROUND: That is why hatred still lives on in Cyprus
The civil war in Libya
In Libya, a country that historically had no close ties to the Ottoman Empire, Turkey has become heavily involved in the civil war over the past year.
The capital Tripoli is ruled by a weak coalition government, which before the summer seemed to fall to rebel forces led by warlord Khalifa Haftar. Then the coalition government received the support of up to 5,000 soldiers from a Syrian militia, sent by Turkey, and managed to turn the fighting in its favor.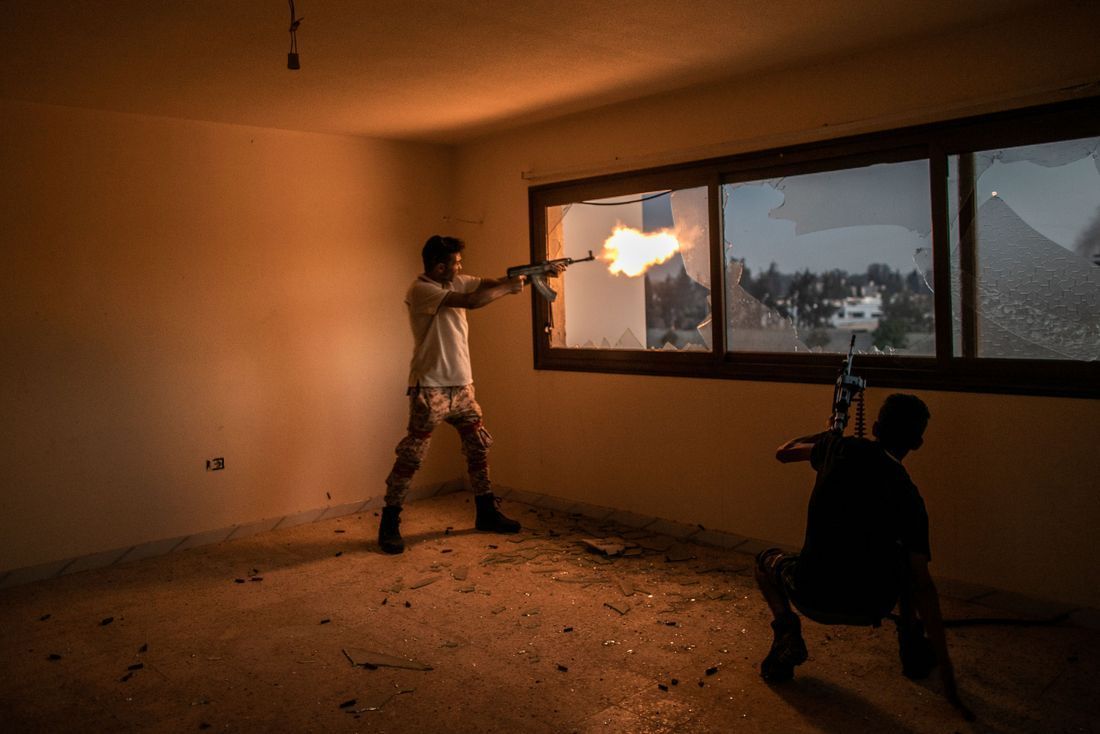 Just like in Azerbaijan, these Syrian soldiers are pure Turkish deputy armies, recruited in areas controlled by Turkey, and with weapons and training from Turkey.
Libya is filled with mercenaries: This is how Russia, Turkey and Egypt participate in the escalating war
On the opposite side of the chaotic war, the forces of the warlord Haftar receive support from Russia, Egypt and Saudi Arabia. And as the only country in Europe, France has also supported Haftar in the fight against the Turkish-backed government.
What does Erdogan want?
How should the Turkish offensive be interpreted? It comes at a time when Erdogan is using strong nationalist tools at home, such as reopening the historic Hagia Sophia building as a mosque.
Background: This is how Erdogan's Turkey is Islamized
Political scientist and Turkey expert Ayca Alemdoruglo does not believe that Turkey is trying to recreate the Ottoman Empire, but that Erdogan is playing on this because it has strong symbolic power.
– Erdogan wants to appear as a unifying leader of Muslim countries. By claiming that he has this role, even only in rhetoric, he gets a symbolic force that attracts voter support in Turkey, she concludes.
PS: Turkey also has military bases in Qatar and Somalia, both of which have been strengthened in recent years.
Sources:
Erik Ohlsson, Dagens Nyheter: Turkey wants to become a great power but could end up in the clutches of China
Ahmet Davutoglu: Principles of Turkish Foreign Policy and
Regional Political Structuring
Turkey: a New Power in the Mediterranean. Policy of Zero Problems with the Neighbours
Turkey's Foreign Policy: From 'Zero Problems' To 'Nothing But Problems'
Behlul kanzkan, Taylor and Francis Online: Turkey, Davutoglu and the Idea of Pan-Islamism
Washington Post: Macron vs. Erdogan is a fight both leaders want
Raymond Hinnebusch: Back to enmity: Turkey-Syria relations since the Syrian Uprising
Stasa Calacanin, Qantara.de: Libyan civil war: Turkey versus France – a game of one-upmanship in Libya?
Published: 30.10.20 at 21:57
VG Discount Codes
A commercial collaboration with kickback.no
These were the details of the news This is how he expands his influence – VG for this day. We hope that we have succeeded by giving you the full details and information. To follow all our news, you can subscribe to the alerts system or to one of our different systems to provide you with all that is new.

It is also worth noting that the original news has been published and is available at time24.news and the editorial team at AlKhaleej Today has confirmed it and it has been modified, and it may have been completely transferred or quoted from it and you can read and follow this news from its main source.