Thank you for your reading and interest in the news Coronavirus in the Gulf: everything you need to know about Covid-19 in the GCC and now with details
Hind Al Soulia - Riyadh - Governments around the globe continue to grapple with how to stop the spread of the novel coronavirus known as Covid-19 by implementing border closures, travel restrictions and lockdowns.
Countries in the Gulf have taken unprecedented moves – Saudi Arabia has suspended Umrah pilgrimages, stopped prayers at mosques, shut all but essential jobs and closed off the eastern province of Qatif. The UAE has suspended entry for many, moved many to work from home and implemented widespread monitoring for cases. Every GCC state has been affected.
Since Covid-19 was detected in the Chinese province of Hubei in January, it has spread to more than 100 countries, infecting around 200,000 people and killing more than 8,000.
How many cases are in the Gulf?
It has spread to every Gulf state, but the World Health Organisation has praised the actions of countries like Saudi Arabia and the UAE for the measures they have implemented to respond to the crisis.
How is each country managing the crisis?
Saudi Arabia:
The kingdom has closed the holy shrines in Makkah in order to prevent large gatherings where the virus could be spread. It has partially reopened the Grand Mosque but prevented people from touching the sacred Kaaba. Authorities have suspended the year-round Umrah pilgrimage, during which worshippers circle the Kaaba seven times.
It has closed most public sector jobs baring medical services, security and defence. It has ordered the malls, restaurants, coffee shops and public parks and gardens to close but exempted supermarkets, pharmacies and food delivery, in a bid to stem the spread of coronavirus.
It has closed entry to stop new cases being brought in and implemented quarantine measures.
Saudi Aramco, the state oil producer and the world's most profitable company, says it will continue work.
"Saudi Aramco's operations are continuing as normal and we are taking all necessary measures to ensure the safety of our employees, communities and operations," the company told The National on March 18.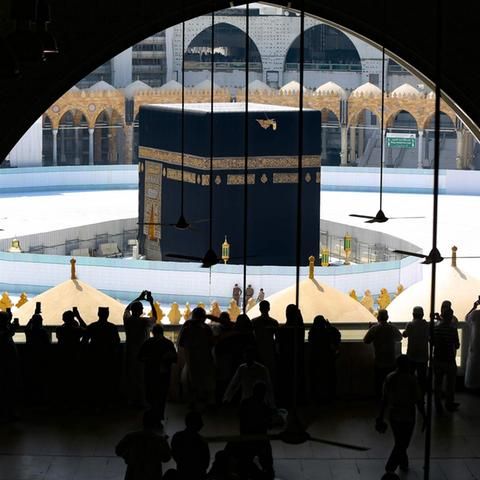 UAE:
UAE residents who are abroad will not be allowed to re-enter the country for two weeks from March 19, the government said.
From midday on March 19, only Emiratis who are overseas can pass through the country's borders. The latest measure to control the spread of the coronavirus comes after the UAE banned Emiratis from travel and implemented a mandatory 14-day self-quarantine for all travellers returning to the country.
No new work permits are currently being issued either.
Other measures aimed at limiting the spread of the virus include a ban on shisha pipes and the closure of nightclubs and cancellation of events in Abu Dhabi to prevent large gatherings.
Abu Dhabi and Dubai have also closed many tourist attractions including theme parks and arts and cultural centres such as Louvre Abu Dhabi, Global Village and Qasr Al Watan.
Abu Dhabi on Saturday announced the temporary closure of all cinemas, beaches and parks in the emirate. Public parks in Abu Dhabi reopened a day later following a deep clean.
On Sunday, cinemas, gyms and electronic game centres were also closed across Dubai.
And on March 17, restaurants were issued with regulations aimed at curbing the spread of the virus – which includes a rule that restaurant tables must be placed two metres apart.
Dubai taxi drivers have also been instructed to clean handles and doors with sanitiser between journeys to help to prevent the spread of coronavirus.
Kuwait:
On March 13, Kuwait stopped all travel except cargo flights from the country until further notice.
The country declared a public holiday from March 12 to March 26 except for entities providing essential services.
It banned people from going to restaurants and cafes and asked them to no longer hold Kuwait's traditional diwaniya private and public gatherings, state news agency KUNA said.
Kuwait has also initiated legal proceedings against people spreading fake news and rumours in relation to coronavirus, the country's minister of interior said on March 18.
The ministry had warned the population against sharing rumours last week, saying it would track the culprits and hold them accountable.
The measures to combat disinformation came as Kuwait declared a public holiday from March 12 to March 26.
The country is also holding daily press briefings televised but national and regional outlets at 11am Sunday-Thursday.
Qatar:
Qatar has banned serving food in restaurants and cafes, allowing only delivery services and takeaway, and halted all forms of public transport as part of the country's efforts to combat the spread of the coronavirus.
"Until further notice, it is prohibited to process orders in restaurants and cafes anywhere in the country. The presence and seating of customers and the organising of gatherings in the designated halls are also prohibited, with the exception of delivery orders and takeaways," the Ministry of Commerce and Industry said.
The government has also halted until further notice all public transportation services, including the Metro and Karwa buses.
Oman:
Oman closed its borders and suspended all public transportation following a decision by the country's supreme committee on coronavirus.
"As of tomorrow [March 19], only Omanis will be allowed to enter the country, and no Omanis will be allowed to travel abroad," WAF News wrote.
The committee announced a raft of new measures to limit the spread of coronavirus in the Sultanate.
"A decision to stop all public transportation in the Sultanate, including "buses, ferries, taxis (microbus), with the exception of buses and ferries travelling to and from the Musandam Governorate and the state of Masirah from tomorrow, Thursday 19 March 2020 until further notice," the Ministry of Transport said in a Tweet.
The committee has also ordered markets, malls, restaurants, tourist attractions, mosques, sports centres and cultural clubs to close from midday on Wednesday. Conferences and other gatherings will also be suspended. Grocery stores, pharmacies, clinics and optical shops will remain open.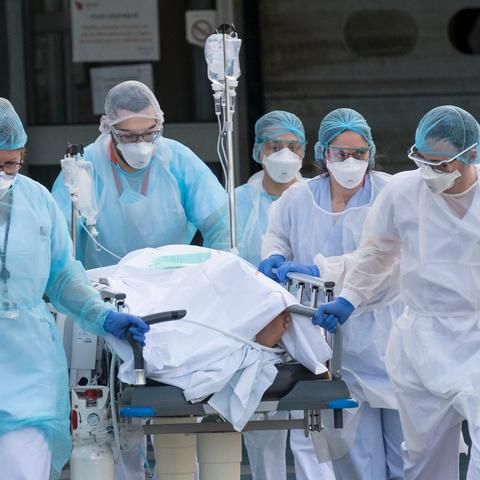 Bahrain:
Bahrain has set up what has been described as "a war room" to co-ordinate the medical response with health professionals triaging pilgrims and other groups suspected to have contracted coronavirus, under control of the Crown Prince.
Bahrain has been holding regular televised press briefings and the state-run Bahrain News Agency published regular updates on cases, treatments and those who have recovered.
The Central Bank of Bahrain has banned lenders from freezing accounts of customers who have either lost their jobs or retired from employment in a bid to mitigate the economic impact of the coronavirus.
The kingdom has closed all public and private schools and nurseries for two weeks while the Bahrain F1 Grand Prix has been postponed due to the continued crisis. The race had been set for March 20-22 at the Bahrain International Circuit in Sakhir.
How is coronavirus affecting travel in the Gulf?
Saudi Arabia:
As of March 15, the government of Saudi Arabia suspended all international flights, inbound and outbound, for two weeks.
Anyone returning to the country is advised to self-quarantine for 14 days.
UAE:
UAE residents who are abroad will not be allowed to re-enter the country for two weeks, the government said.
From March 19 at midday, only Emiratis who are overseas can pass through the country's borders. The latest measure to control the spread of the coronavirus comes after the UAE banned Emiratis from travel and implemented a mandatory 14-day self-quarantine for all travellers returning to the country.
All non-essential foreign travel has been discouraged by authorities in the Emirates and several routes, including all flights to Iran, have been suspended by UAE airlines.
Etihad Airways has also announced a temporary suspension of all flights to and from a string of destinations, including Milan and Rome in Italy, from Saturday, March 14 onwards.
Other routes suspended by the airline to and from the UAE include Shanghai, Chengdu and Hong Kong in China; Nagoya in Japan via Beijing; Riyadh, Jeddah, Dammam, Madinah in Saudi Arabia; Istanbul; Beirut; Casablanca and Rabat in Morocco; Madrid and Barcelona in Spain; and Amman in Jordan.
In addition, from March 17, Emirates Airline suspended flights to 30 global destinations, including Jordan, Lebanon, Iraq, Cyprus, Malta (via Larnaca) and Portugal.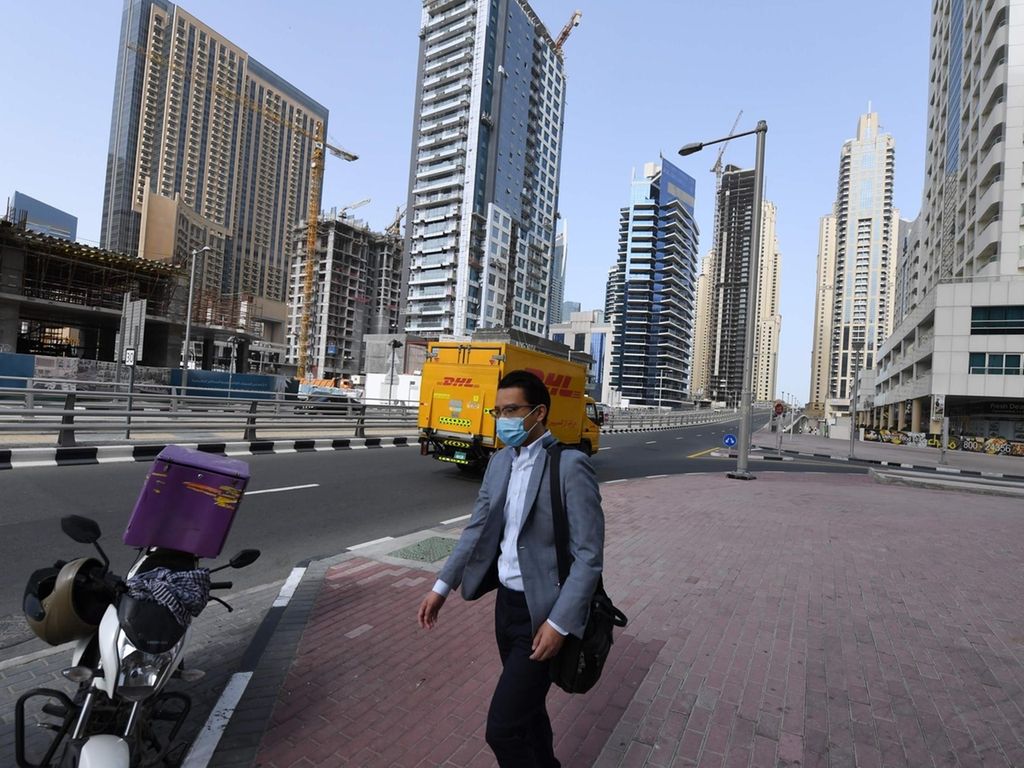 Kuwait:
Kuwait has suspended all commercial passenger flights and entry to any travellers other than nationals and residents of Kuwait, their immediate relatives and domestic workers.
Qatar:
Entry is suspended for all non-Qataris. All inbound flights will be suspended from March 18, with the exception of cargo or transit flights. Transit passengers can still travel via Doha but cannot leave the airport.
Oman:
Oman has banned the entry of tourists through all land, sea and airports. The ban came into effect on March 19.
Bahrain:
Bahrain stopped issuing all visas on arrival from March 18, the country's ministry of interior said. This excludes those travelling on diplomatic passports. Only residents and nationals of Bahrain, GCC nationals and those with existing visas are allowed to enter.
Flights between Bahrain and Saudi Arabia are suspended and the King Fahd Causeway is closed to all traffic.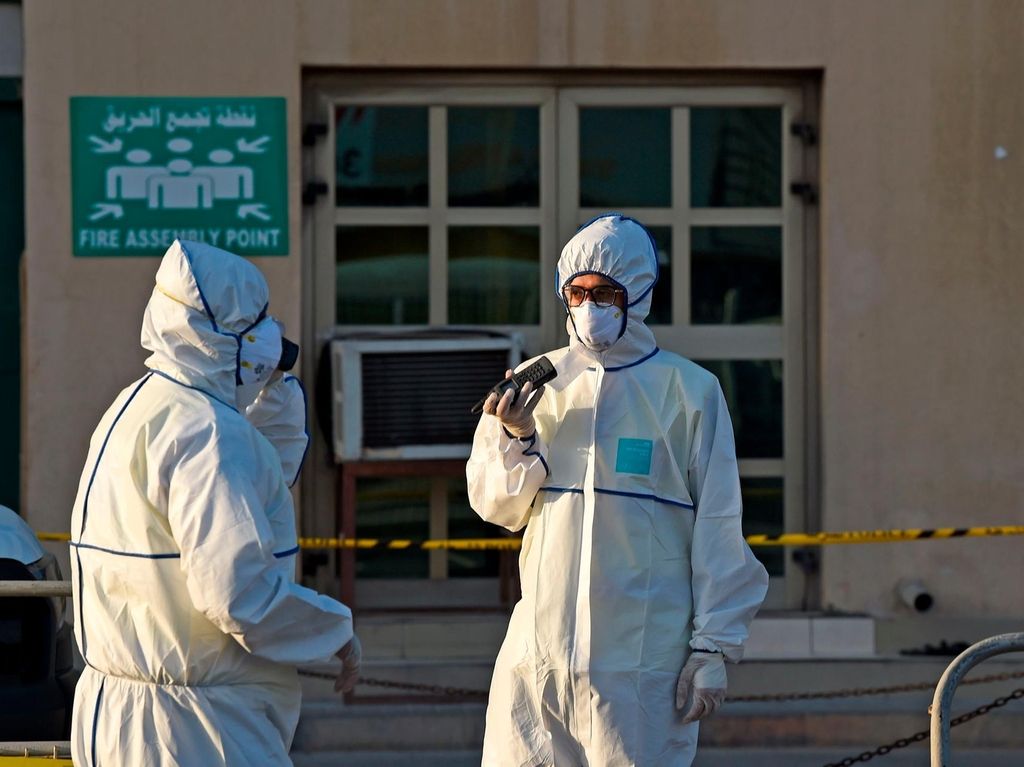 How is this affecting the region?
Coronavirus may leave Oman's tourism at 'once in a lifetime' low
Coronavirus: Saudi closes malls in Riyadh and Jeddah
GCC health ministers start joint operations room to combat coronavirus
Coronavirus: Bahrain's 'war room' strategy far more effective than Britain's minimal response
Coronavirus: Formula One season start could be delayed until June with Abu Dhabi finale pushed back
Kuwait charges coronavirus rumour mongers, minister says
GCC central banks cut interest rates following Fed's shock move
What is coronavirus and how is it spread?
Coronaviruses are a large family of viruses which may cause illness in animals or humans. Covid-19 is only the most recently discovered strain.
In humans, seven coronaviruses are known to cause respiratory infections, including the common cold and more severe diseases such as Middle East respiratory syndrome (Mers) – first recorded in Saudi Arabia in 2012 – and severe acute respiratory syndrome (Sars) which swept through southern China and Hong Kong in 2002 and 2003.
Covid-19 has affected far more people.
But it is far less deadly, with a mortality rate which is believed to be around 3.5 per cent, according to an estimate by the World Health Organisation, compared with about 10 per cent in Sars and 34 per cent in Mers.
The most common symptoms of Covid-19 are fever, tiredness and a dry cough. Some patients may have aches and pains, nasal congestion, sore throat or diarrhoea and, rarely, a runny nose.
Read more: What to do if you think you have coronavirus?
The elderly, and those with underlying medical problems such as high blood pressure, heart problems or diabetes, are more likely to develop serious illness.
According to a doctor who fought the outbreak in Wuhan, high blood pressure is a major risk factor. Out of a group of 170 patients who died in January in Wuhan – in the first wave of casualties caused by the pathogen – about half had hypertension.
A study of 44,000 patients by the Chinese Centres of Disease Control found only 0.2 per cent of children and teenagers died, compared with almost 15 per cent of people above the age of 80.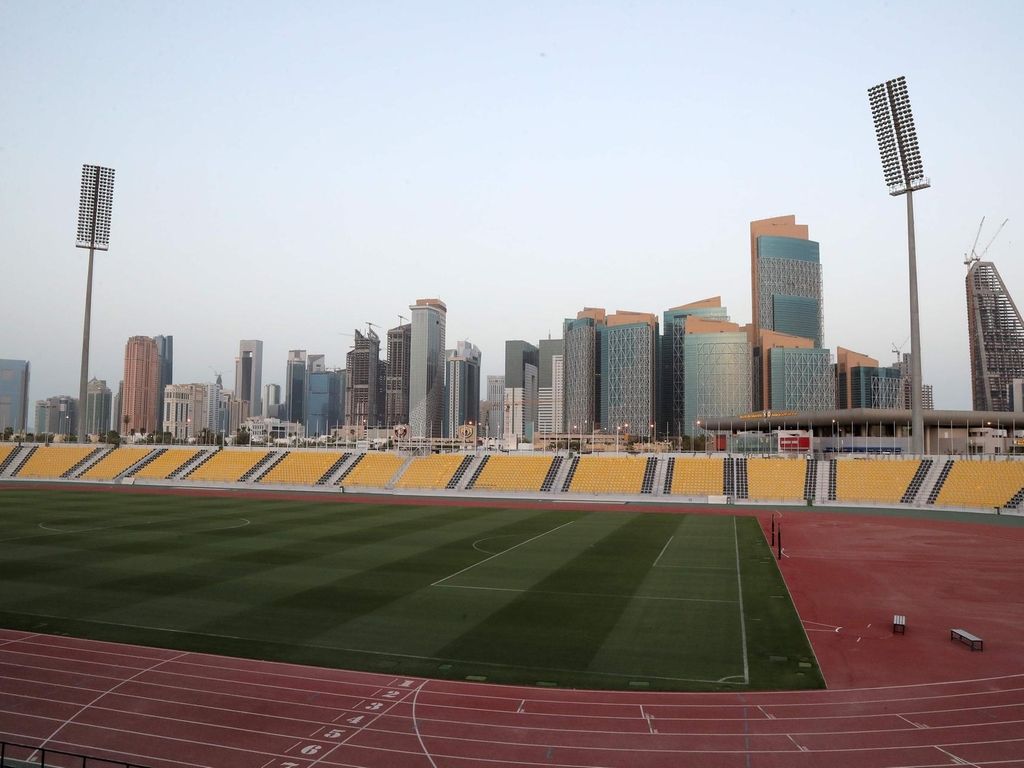 What should you do if you have symptoms?
The first thing you should do if you feel unwell and suspect you may have Covid-19 is pick up the phone and call the hospital you intend to visit ahead of time.
That way, doctors will be able to assess the risk you pose to staff and other patients. Public transport should be avoided at all costs to avoid spreading the virus further.
If you are identified as a possible carrier, the hospital will likely send an ambulance staffed with paramedics in protective clothing to pick you up.
Anyone suspected of suffering from Covid-19 will be isolated immediately.
A swab is then taken from the patient's nose and throat which is taken in a vial to a laboratory.
Results take between 24 to 36 hours, during which time the patient will remain isolated in the hospital.
How does this compare to the global picture?
One statistic that can give Gulf residents cause for optimism is that, as of mid-March, there has only been one reported death in the region out of nearly 8,000 worldwide fatalities.
The highest death toll has been reported in China, which has suffered more than 3,000 deaths, followed by Italy and Iran. Spain, France and the United States have all suffered more than 100 deaths. So the outlook in the Gulf in terms of suffering caused by the virus is much lower than that witnessed elsewhere in the world.
Experts have put that down to countermeasures taken early on in the crisis, unlike a country like Iran, which was accused of underplaying the crisis and not taking the appropriate restrictive measures to prevent the virus spreading far and overwhelming the country's health system.
Updated: March 19, 2020 10:38 AM
These were the details of the news Coronavirus in the Gulf: everything you need to know about Covid-19 in the GCC for this day. We hope that we have succeeded by giving you the full details and information. To follow all our news, you can subscribe to the alerts system or to one of our different systems to provide you with all that is new.

It is also worth noting that the original news has been published and is available at The National and the editorial team at AlKhaleej Today has confirmed it and it has been modified, and it may have been completely transferred or quoted from it and you can read and follow this news from its main source.