Thank you for reading the news about The New Arab's 10 biggest stories of 2019 and now with the details
Aden - Yasmine El Tohamy - 1. Just Fall

This year was a truly historic one for the people of Sudan, when a mass protest movement targeting long-time leader Omar al-Bashir's regime began in earnest in December 2018. Previous shows of dissent earlier this decade were crushed with an iron fist. Facing tear gas, live bullets and the threat of torture and even death in the "ghost houses" of the security forces, Sudanese still turned out for daily protests culminating in a sprawling sit-in outside the military headquarters in Khartoum, prompting the coup that finally toppled Bashir after nearly 30 years.
Since then, Sudanese protesters fought a hard-won battle to reach a power-sharing agreement with the military, losing dozens of lives in the process. A transitional government formed in September, consisting of a joint military-civilian sovereign council and a civilian cabinet, will be grappling with economic reform, democratisation, transitional justice, peace talks and other issues for the next three years. 

Read more: One year after Bashir's downfall, Sudan's revolutionaries sleep with one eye open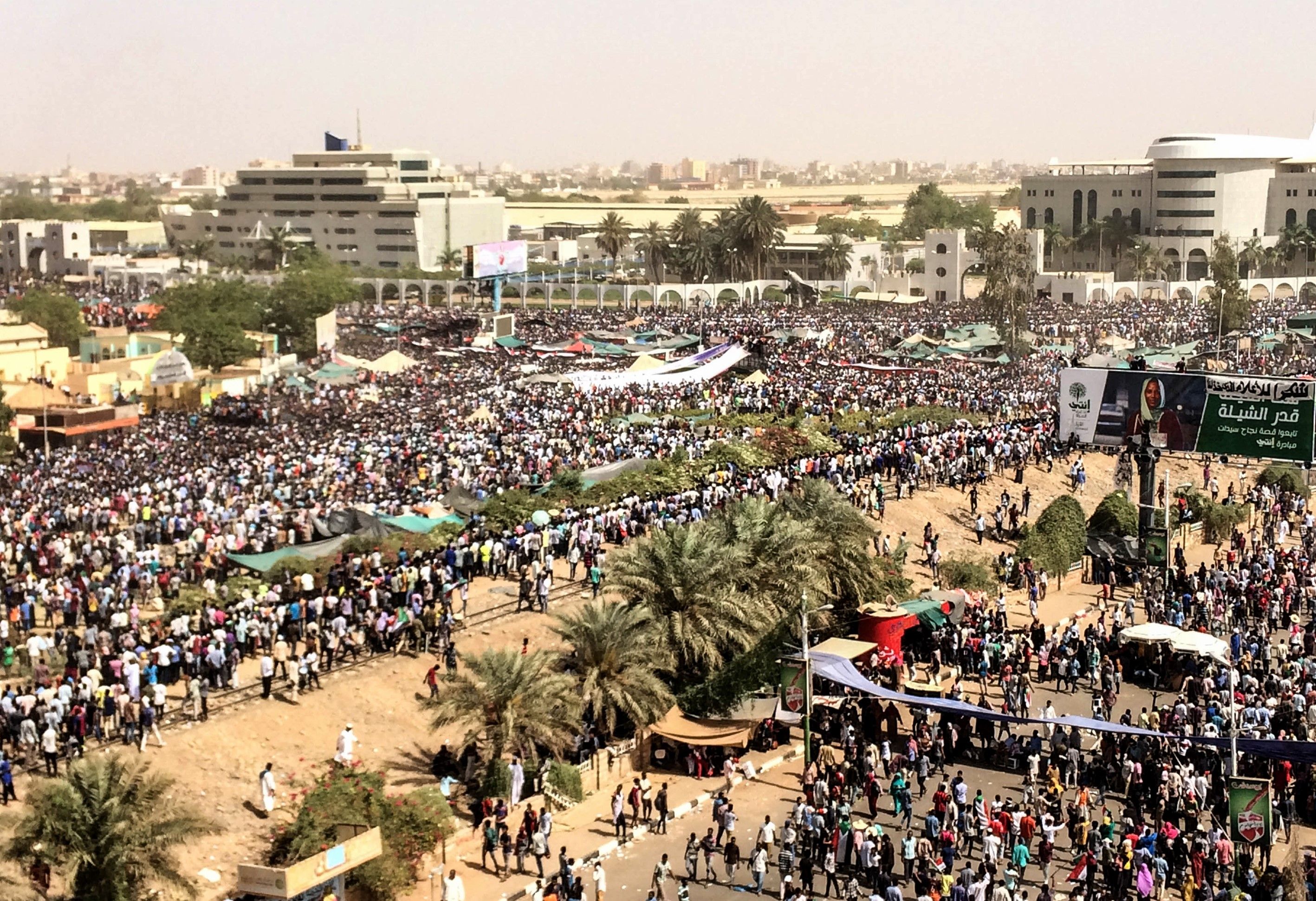 Almost 300 died during a year of mass protests in Sudan [Anadolu]
2. The world cries for Christchurch, but remains silent for Uighurs
3. India doubles down on Hindu nationalism
In May, Prime Minister Narendra Modi was re-elected and his right-wing Hindu nationalist Bharatiya Janata Party (BJP) won a substantial majority in parliament. Although Modi and his party have long been connected to far-right nationalism, this year saw the government escalate its attacks on non-Hindu minorities, particularly Muslims. 
On August 5, Modi revoked the semi-autonomous status enjoyed by the former state of Jammu and Kashmir, a disputed Muslim-majority territory. As nationalists elsewhere in India celebrated, Kashmir was plunged into darkness as part of an ongoing internet and communications blackout. The power grab continues to threaten unrest in Kashmir and crisis with Pakistan. 
Meanwhile, almost 2 million people - most of them Muslims - were left off a citizenship register in the northeastern Assam state published in September and declared illegal migrants overnight. As India began work on detention camps to host them, the BJP introduced a citizenship ammendment allowing "illegal migrants" from three neighbouring countries a path to citizenship - but only if they are not Muslim.
The Citizenship Amendment Bill has sparked huge protests met with mobile internet shutdowns and a fierce security crackdown, killing at least 25 people so far.
Read more: Democracy languishes in Modi's anti-Muslim India
The CAB opens a citizenship route for non-Muslims from Bangladesh, Afghanistan and Pakistan [Getty]
4. Iraq unleashes hell on protesters
This year has been one of protest for much of the world, from Hong Kong to Chile and Sudan to India. Iraq has not been left out of the action. Widespread unemployment and endemic government corruption proved the straw that broke the donkey's back, pushing thousands of demonstrators out onto the streets in early October. Largely concentrated in Baghdad and the Shia-majority south, the daily protests have expanded to call for the complete overhaul of the political class thrust into power by the 2003 US invasion - and for an end to foreign influence in the country.

Of all the world's people power movements this year, it is Iraq's demonstrators that have been met with the most abject brutality. On the streets, protesters have faced live fire and military-grade tear gas grenades, often allegedly aimed directly at their skulls, causing horrific mortal wounds. Almost 500 have been killed so far, at least 33 of them in targeted assassinations. Dozens more have been kidnapped, often taken to remote locations and beaten before being released. More than 50 have disappeared without a trace.
Despite the violence and fear of abduction or worse from militias and the security forces, Iraqi protesters continue to return to the streets and demand change as political factions field their candidates for the next prime minister.
Read more: Protests bring Iraq's muhasasa system to its knees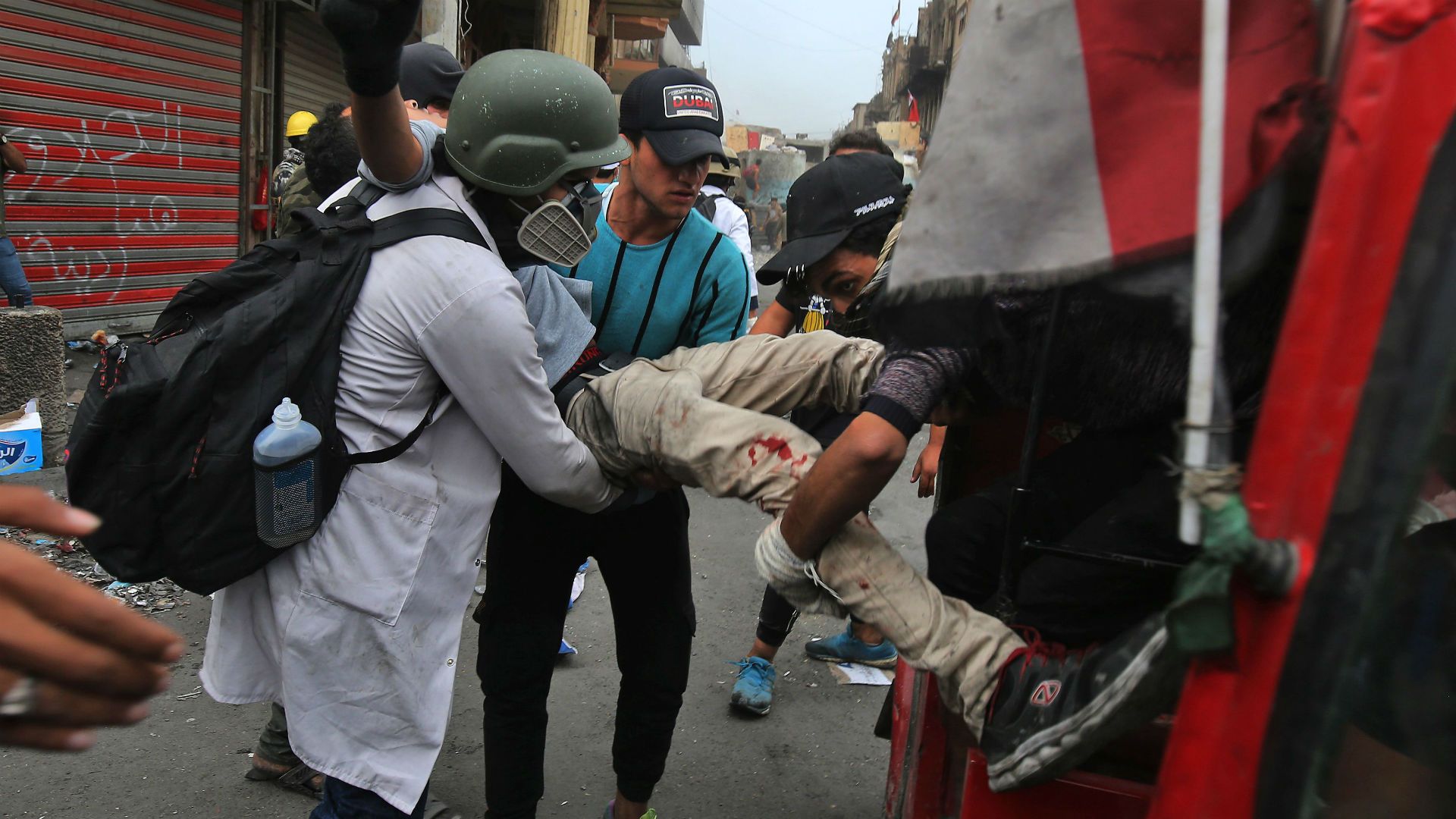 President Barham Saleh has refused to appoint the pro-Iran candidate as prime minister [Getty]
5. Algeria bids goodbye to Bouteflika
When veteran President Abdelaziz Bouteflika announced his intention to run for a fifth term in office, many Algerians were furious. After two decades under the ailing leader, thousands took to the streets to demand an out. 
Bouteflika eventually resigned in April, but the huge, peaceful demonstrations have continued every Friday since then, ushering in a brand new era for Algerian politics. Like demonstrators in Lebanon, Iraq and Sudan, Algerians are demanding a complete overhaul of the political system which protesters say is yet to be completed. 
Protests moved on to target the December presidential elections announced by army chief Ahmed Gaid Salah, widely regarded as the man behind the curtain in Algerian politics.
The polls - described by demonstrators as a way to keep the political elite in power - went ahead, seeing the election of Abdelmadjid Tebboune. Just 11 days later, however, Salah died of a sudden heart attack, an event that could have massive ramifications in the coming weeks and months.
6. All of them means all of them!
On 17 October, huge crowds took to the streets of Beirut and other cities across Lebanon after the government proposes a new tax for using popular messaging app WhatsApp. The idea of another tax is the straw the breaks the donkey's back for already hard-pressed Lebanese. Despite the unpopular measure being axed almost immediately, anger bubbles over and protesters call on the government to resign.

Soon enough, the Lebanese revolution gained its slogan as it grew to target an entire political class that has been effectively in power since the country's long civil war: "All of them means all of them!" Protesters demand a complete system overhaul, throwing out a sectarian political elite seen as corrupt and replacing it with a technocrat-led government.
Lebanon has largely avoided the violence meted out against protesters in Iraq, Iran and Sudan, and pressure from protesters forced Prime Minister Saad Al-Hariri to resign after just two weeks. But government inaction has seen the country's economic crisis brought to its worst state since the civil war, and two months later, Lebanon's sectarian political class have dug in their claws and are refusing to budge, with the March 8 Alliance successfully nominating Hassan Diab for premier. 
Read more: Lebanon's Ponzi scheme economy is broken. Protesters want the wealthy 1 percent to foot the bill
Lebanese protesters have faced tear gas, rubber bullets and beatings [Getty]

7. Sisi's regime shows some cracks
A series of viral video accusations by a former military contractor appear to seize the attention of all of Egypt in September. Mohamed Ali, self-exiled in Spain, pitched himself as a former regime insider with vast knowledge of corruption and misappropriation of public funds by President Abdel Fattah al-Sisi and his military cadres to build palaces, villas and hotels.
The videos sparked small protests in several cities, including the capital. Since Sisi seized power in a military coup in 2013 and massacred hundreds of protesters in Cairo's Rabaa Square, shows of dissent have been exceedingly rare. The "Palacegate" protests in September and October, then, represents an unprecedented challenge to Sisi's regime and seemed to show that, despite a "sham" referendum to extend his time in power, the undercurrents of revolt still exist in Egypt.
In response to the protests, Sisi's regime launched a renewed crackdown on activists, jailing thousands in a matter of weeks and even arresting outspoken academics who had not lent their support to the protests. Egypt also escalated its ongoing crackdown on press freedom, launching a raid on what is perhaps the country's last independent news website, Mada Masr, and detaining several journalists.
Read more: Something had to give in Egypt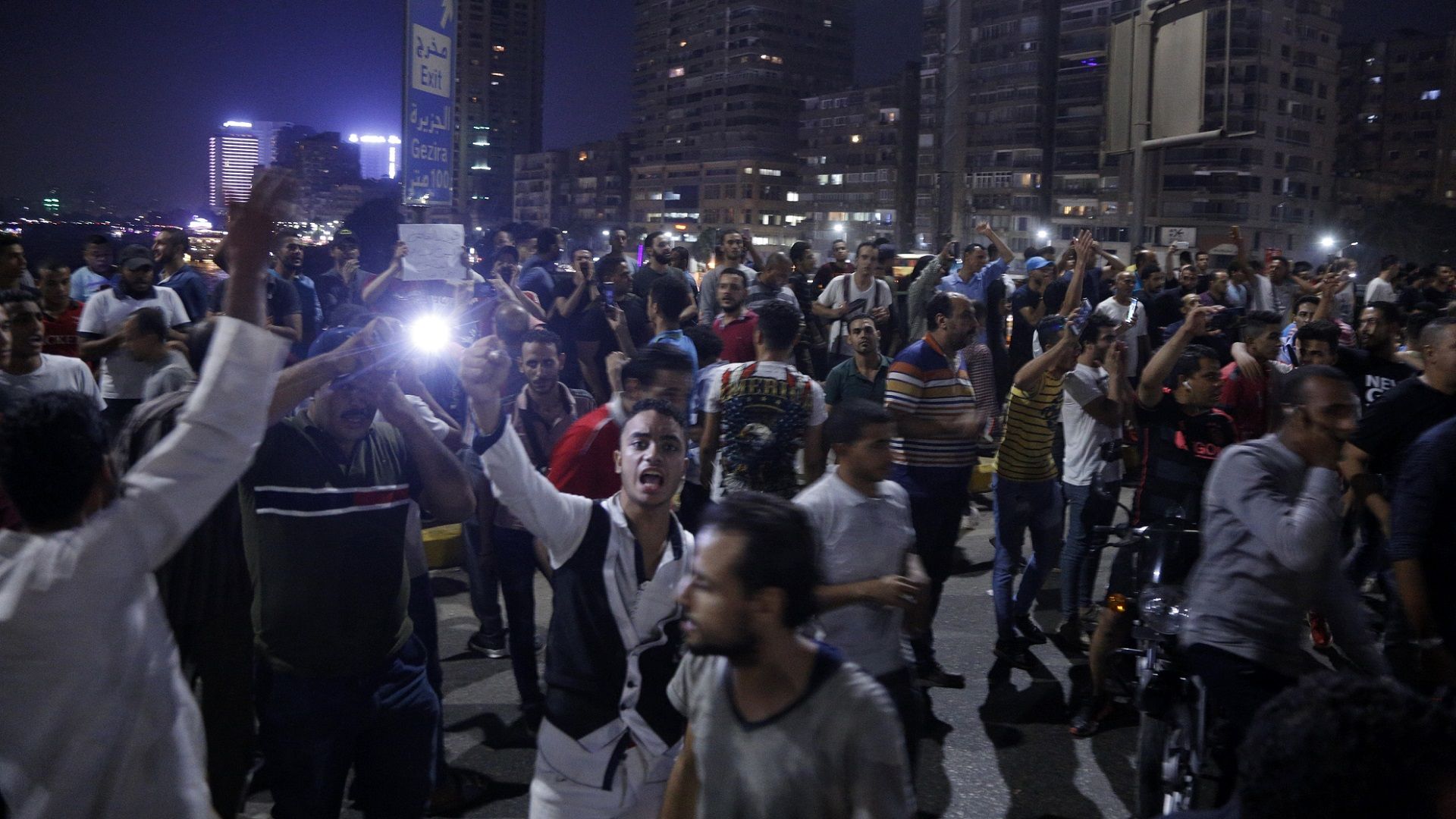 Sisi toppled Egypt's first democratically elected president, Mohamed Morsi, who died in prison this year [Getty]
8. Gulf at boiling point
Tensions escalated in the Gulf this year as Washington pressed on with its "maximum pressure" campaign on Iran, launched after the US withdrew from the landmark 2015 nuclear deal. 
A series of apparent sabotage attacks on oil tankers in the Gulf of Oman in May and June heightened tensions with Tehran as the Iran-linked Houthi rebels began to scale up drone attacks on Saudi Arabia from war-torn Yemen. Washington blamed the attacks on Iran and in June announced the deployment of 1,000 troops to the region in response. Relations reached boiling point when Iran's Revolutionary Guards Corps shot down a US drone over the Islamic Republic, an incident which almost caused retaliatory strikes on Tehran.
In July, the seizure of an Iranian tanker allegedly carrying oil to Syria by the UK Navy triggered the apparent tit-for-tat seizure of a British-flagged tanker off the coast of Iran and prompting the launch of a US-led maritime security effort in the Gulf. Coordinated drone and cruise missile strikes on two Saudi Aramco oil facilities, blamed on Iran by both Washington and Riyadh, again threatened to push the region closer to conflict in September.
Confrontations between the two powers look set to continue in to 2020; just two days away from the end of the year, US forces conducted airstrikes on facilities tied to an Iran-backed militia in Iraq, killing at least 25 militants.
 
Meanwhile, Riyadh appeared to be adopting a de-escalatory approach to the Gulf crisis, which began in June 2017 when Saudi Arabia, along with its allies the UAE, Bahrain and Egypt, cut all diplomatic and economic ties with Qatar, imposing a road, sea and air blockade. 
Analysts say the nascent rapprochement appears to be shaping up without major concessions from Doha, after the blockade boosted its self-reliance.

9. Ankara courts enemies abroad 
Turkey has not made many friends this year. While Ankara-Washington relations have been in a downward spiral for several years, President Recep Tayyip Erdogan's refusal to bow to US demands and quit Turkey's purchase of the Russian S-400 missile defence systems has certainly not helped matters. Going through with the move has seen Turkey booted from the F-35 fighter jet programme and threatened with sanctions - although President Trump remains on friendly terms with Erdogan, who, like Saudi Crown Prince Mohammad bin Salman, exposes divides between Congress Republicans and the president.

Efforts by Washington to placate Ankara and peacefully engineer the buffer zone in northeastern Syria Turkey has long insisted upon faltered in early October as Erdogan insisted progress was not happening fast enough. On October 9, Turkish forces invaded Syria alongside their Syrian proxies to push back the Kurdish-led Syrian Democratic Forces (SDF), which Ankara accuses of being a terrorist organisation. President Trump is seen as giving Erdogan the green light for the operation, which provokes international condemnation and fears of ethnic cleansing from critics.
And if you thought Ankara couldn't rub anymore states the wrong way in 2019, it announced in December it had signed highly controversial maritime and military cooperation deals with Libya's Government of National Accord (GNA). The maritime deal grants Turkey access to an economic zone spanning a large basin of the Mediterranean, despite the objection of Greece, Cyprus and Egypt amid fears of contentious gas exploration in the region. The military deal opens the door for Turkey to support GNA forces in their fight against rogue General Khalifa Haftar, backed by Saudi Arabia and the UAE among others. Ankara is currently fast-tracking a parliamentary motion to send troops to Libya. Meanwhile, rumours swirl that Turkey-backed Syrian rebels will also be sent to fight alongside the GNA.
Read more: Turkey's military involvement in Libya: Do desperate times call for desperate measures?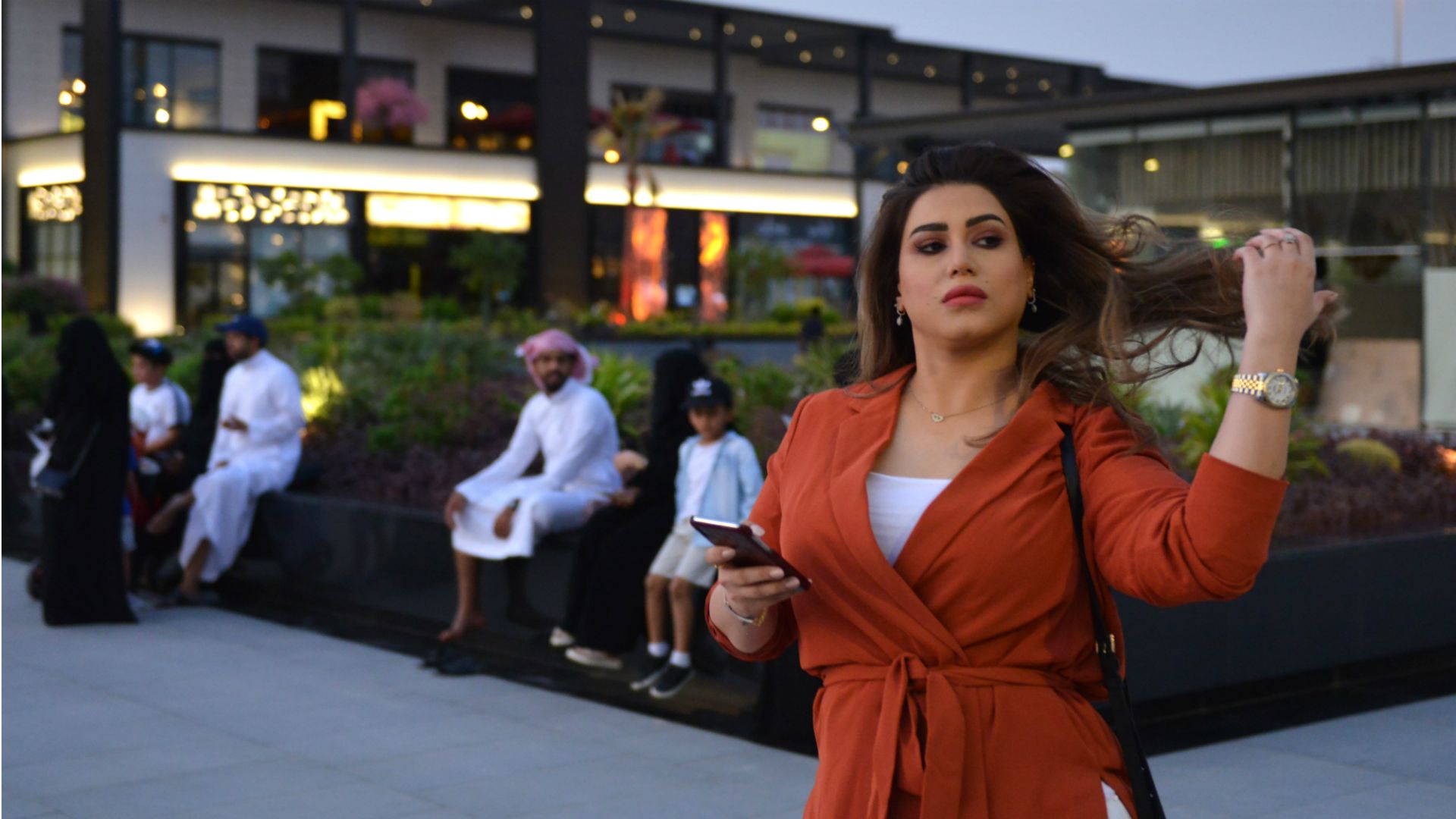 Saudi Arabia hopes to attract foreign tourists, but can it successfully launder its poor reputation? [Getty]
10. Has Saudi Arabia really changed?
These were the details of the news The New Arab's 10 biggest stories of 2019 for this day. We hope that we have succeeded by giving you the full details and information. To follow all our news, you can subscribe to the alerts system or to one of our different systems to provide you with all that is new.

It is also worth noting that the original news has been published and is available at The New Arab and the editorial team at AlKhaleej Today has confirmed it and it has been modified, and it may have been completely transferred or quoted from it and you can read and follow this news from its main source.