Thank you for reading the news about INTERVIEW: OKC Thunder's Abdel Nader reflects on Egyptian roots, national team ambitions and now with the details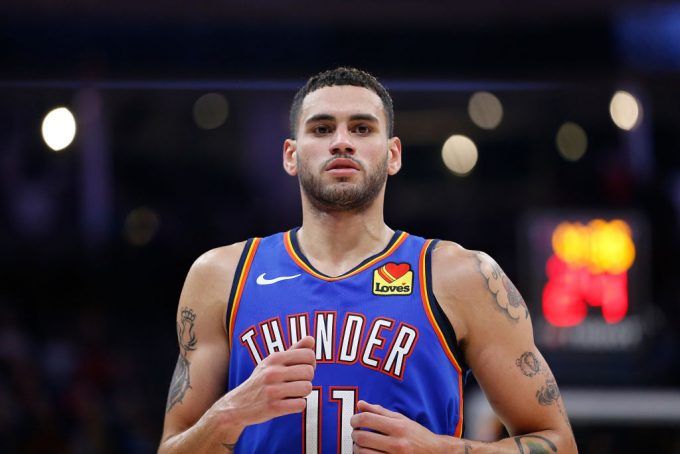 OKC Thunder forward Abdel Nader discusses his Egyptian roots and aspirations to finally link up with the Pharaohs in an exclusive online press conference.
Abdelrahman Nader is currently the only Egyptian player in the NBA, and just the second in history since Alaa Abdelnaby in the 90s. The 26-year-old small forward met with Egyptian and other African journalists in a Zoom interview on Monday night, as organized by the American Embassy in Cairo in cooperation with the Egyptian Basketball Federation. The initiative is part of the Embassy's Sports Diplomacy Program which will also include a number of summer clinics in Cairo, Alexandria and Mansoura in 2021.
KingFut's Ahmed Salah Khedr attended the online Q&A with Abdel Nader, who started off with a short introduction about his childhood in Alexandria, his move to the United States with his parents in 2001-2002, and his first day at school in Chicago with an Egyptian-style uniform.
Abdel Nader was playing soccer in a city crowded with basketball courts when he first arrived in Chicago, which to say the least wasn't exactly popular in the home of the Bulls, who had clinched their 6th NBA Championship just a few years prior.
Picking up the game of basketball helped Nader adapt to society by learning the English language, make friends, find himself when he was still a young kid and make a 'connection' with Chicago. He has also highlighted how basketball or sports in general can help people from different countries and cultures get together.
After Abdel Nader gave his own background story, the interview became more Q&A oriented with the journalists in attendance.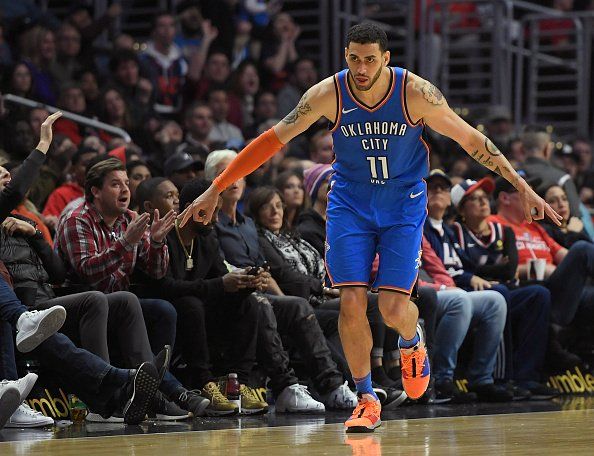 Q: How you are keeping fit these days with the COVID-19 pandemic?
Abdel Nader: For the first two months, I was literally doing nothing at home except watching TV and doing 20 push-ups with any commercial break. Also, I was going out with my dogs every morning getting some exercise. It was somehow uncertain for people at the beginning, I was trying to do what I can do at home. As for now things are getting better in Oklahoma and we are able to go do our exercises at the gym.
Q: Why did you choose basketball in your beginnings and have you played any other type of sports beside it?
AN: As a young kid in Egypt I loved soccer, that was my favorite sport and even now I love watching Ronaldo and Mohamed Salah, those are my two favourite players. What got me into basketball was me trying to make friends and find a connection to people in Chicago. It was a blessing for me to have something that I love, made me connecting with people and later build a career on it.
Q: What will you be adding or sharing with your colleagues in the Egyptian national team?
AN: I am really anxious to join the team hopefully the summer of 2021 after a series of unfortunate events for three years that didn't let me able to join the team. I will make sure to bring my best of abilities for the qualifying games next summer.
Q: What are your goals and ambitions with the Egyptian national team?
AN: I don't really have a specific goal. The thing I answer in any situation related to basketball is to give my best of abilities on and off the court with passion, that's how I approach all my situations.
Q: What do you think is the reason for the rise of the Tunisian and Nigerian national teams recently in Africa unlike the Egyptian side?
AN: We need to think about ourselves and how we can compete. We need to stop thinking about ourselves as like lower or less than them because they tie their shoes the same way as we tie our shoes. The most important thing for Egypt is to focus on Egypt and how to get better.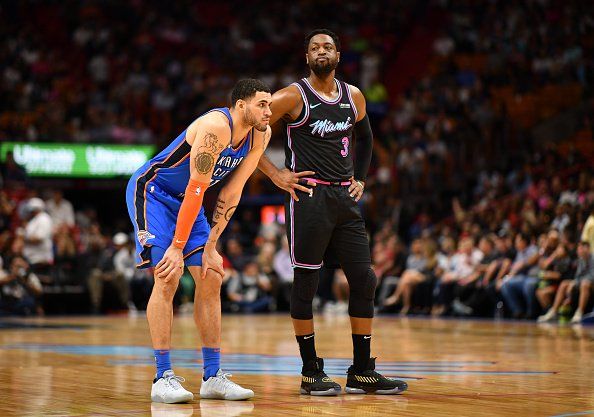 Q: When do you think the Egyptian national team can compete for an Olympic medal?
AN: That's a hard question to answer. What we can do is to play well as we can.
KingFut Q: Recently we've had some young Egyptian players who played US college basketball; however, most of them are returning to the Egyptian league afterwards. What do you think is the reason and how can we help them to have better opportunities to play abroad? Not specifically in the NBA but maybe in some of the top European leagues?
Abdel Nader: Why not the NBA? I think we should never limit any kids' dreams or any expectations he/she is having. I think the main issue here is the lack of exposure for basketball in Egypt. Everyone is talking about soccer and to be honest it's somehow difficult for people in Egypt to become NBA fans as games are played very late at night but we need to find some creative ways to broadcast or market basketball in Egypt more.
Q: How can you help and mentor young Egyptian and African talents either in the NBA or the NBA Academies?
AN: I have been talking with Mohab, Yara and Aly (NBA Academy) for a while. Being able to talk and help them has helped me so much. I always look at it as a two-way student. The crazy thing is that they can't understand how good they are and that's the problem I feel a lot of Egyptian players and even African players have. They feel that they are less because of their nationalities and not growing up in the United States. They should believe in themselves and work harder and harder to achieve their goals.
Q: Have you tried to reach the government to work together in integrating basketball with the national development program?
AN: It will be huge if we can get the government onboard to support basketball because governments in Africa hold a lot of power. We need them to make the sport more accessible for children, maybe like in Chicago for example you will find a lot of courts around you on the streets so it's very easy to pick up a basketball and go play with your friends. These things will make such a big difference for basketball in Africa.
For me, what I am trying to do is going to Egypt and some of the North African countries to lobby these ideas, do some camps for children and market basket and NBA more and more. That was the plan for this year, but unfortunately due to the virus situation we need to postpone it to the next summer. I need to be down there physically so people can start recognizing my face.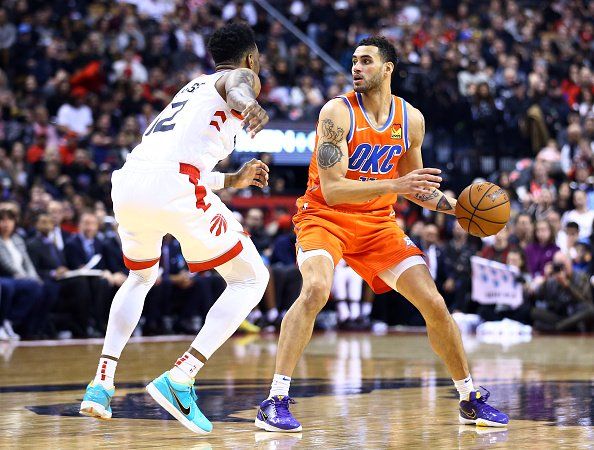 Q: NBA is a dream for any kid playing basketball, what is your advice for kids?
AN: I believe that if you have any dream whether to become a basketball player or become a president, the most important thing you can do is to believe in yourself, do your best and don't listen to other people. Keep chasing your dream.
Q: What are your thoughts on the new African Basketball League and how it will have an impact on basketball development in Africa?
AN: It's huge, it will change the exposure. As I said earlier, you don't have to sit with your kid until 2 AM to watch basketball instead you can either watch the games in normal hours or take your kid to the arena as games are played in your home city or whatever. Kids will be able to watch and learn from these great players and from here the dream to become a great basketball player begins. It will change the whole culture of sport in the region. When I first arrived to the US everything was about Kobe Bryant, Carmelo Anthony and LeBron James and I learned everything about basketball watching them every day.
Q: Which Egyptian team do you think can compete on the international side?
AN: What I know is that Zamalek is probably the best team in Egypt participating in the African Basketball League. So I think, that they will have the best chance to succeed and hopefully they will have a chance soon and go prove it.
Q: Who do you think can join the NBA from the Egyptian players?
AN: That's a hard question. I didn't watch Egyptian players enough to say. Last two summers were busy for me between Summer League and camps so maybe I can get back to you with an answer in the near future.
READ: INTERVIEW: Oregon's recent commit Ehab Amin discusses NBA dream, future of basketball in Egypt
Q: Why did you move from Boston Celtics to Oklahoma?
AN: I didn't really have a choice to come to Oklahoma City 'you know I love it', I got traded from Boston. It wasn't really my choice it was out of my control.
Q: What is the toughest moment in your career thus far and how did you overcome it?
AN: I don't like to mention one over the other because I always feel it's like climbing a mountain and you have to overcome all the obstacles. I can't say one was tougher than the other but I would say for me being a high caliber player for my whole life and then being thrown to a loaded Boston Celtics roster and not playing for all my rookie year was extremely difficult on my mental and confidence. So, I really had to get humble and build myself all up from the skill point to the mental point as it was a very difficult situation to get over. Getting the opportunity the following season and really building my confidence back showed me you have to give it all and things will be fine.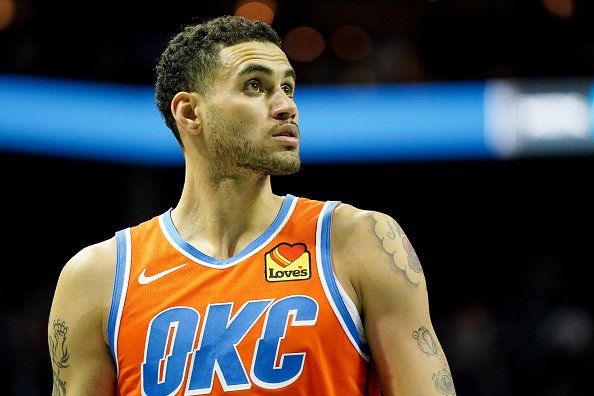 Q: After being only the second Egyptian to play in the NBA, what is your next step and future plans?
AN: My next step is to continue playing in the NBA for as long as possible and to play my best as I can. I don't have really something specific; those are tough answers for me. I don't think about the future too often.
Q: What are your future plans after basketball?
AN: I don't think I will be leaving basketball anytime soon. I am still 26, I will probably have a decade of playing so hopefully I will get the most out of it. After 5 or 7 years, I can worry about what I will be doing after basketball.
Q: How do you think sports and specifically basketball will be affected after the George Floyd incident?
AN: It's very unfortunate the events in these days whether the virus or George Floyd scenario. I hope everything will get better. That's what I can say on that topic.
KingFut Q: After 'The Last Dance' documentary, people are having a lot of debates on who is the real GOAT. What are your thoughts on the documentary and maybe you can tell us about your NBA all-time best 5?
Abdel Nader: You will be surprised, but I didn't watch the documentary. For me in my era I got to see Kobe Bryant in my eyes as the best.
Q: Are you proud of your Egyptian roots?
AN: I am extremely proud. I think the Egyptian culture is amazing and so rich. I am definitely proud to be an Egyptian and I am definitely proud of my people. I am also just fascinated by ancient Egypt and the pyramids.
Q: What will be the first place to visit when you are back in Egypt?
AN: Probably Sharm El-Sheikh; I went before on vacation and I loved it. One of the most beautiful places I have ever been. Definitely it will be the first.
Q: What do you think is easier 3X3 or 5X5 basketball?
AN: 3X3 is easier because of the more space players are having.
Q: Do you think short people have any chance in basketball?
AN: One of my teammates is one of the all-time best players. Chris Paul is 5.9-5.10 feet. If he can do it, anyone can.
Q: Last but not least, do you have a message for the Egyptian fans?
AN: "El salamo aalaykom habayby. Inshaallah ashofkom seef 2021. Inshallah newsal kas el aalam."
KingFut would like thank Abdel Nader for his time and wish him the best of luck in his future endeavours.
These were the details of the news INTERVIEW: OKC Thunder's Abdel Nader reflects on Egyptian roots, national team ambitions for this day. We hope that we have succeeded by giving you the full details and information. To follow all our news, you can subscribe to the alerts system or to one of our different systems to provide you with all that is new.

It is also worth noting that the original news has been published and is available at King Fut and the editorial team at AlKhaleej Today has confirmed it and it has been modified, and it may have been completely transferred or quoted from it and you can read and follow this news from its main source.